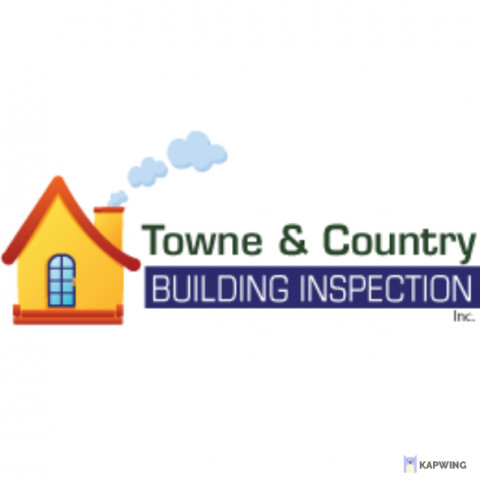 Call us now - !
Towne & Country Building Inspection, Inc. has been providing quality home and property inspections throughout Southeast Wisconsin for more than 20 years. We have served over 10,000 home buyers, sellers and homeowners and will thoroughly inspect your property, too.
We specialize in:
Residential Home Inspections (Single Family, Condo, Duplex)
Historic Residences, Lake Homes, Estates, Vintage & Historic
Radon Monitoring
Commercial Property Inspections
Historic Tax Credit Inspections
Construction/Draw Inspections
26 years as a Home Inspector and Radon Monitoring. Vintage and Historic buildings a specialty. Not a Check-Box Inspection Form type!! or -low information inspection, more detailed with background & explanation of the information on issues typically. New and Modern, Architecturally significant residences, Lake and Estate homes, Arena's, Paddox, Barns, Pole and specialty buildings, as well as ranch homes too. Reasonably priced for quality, detail, and years of experience as a home inspector.
Specialties
!!!coupon$$, Mention Inspectopia.Com
!!!see Our Google Reviews!!!
An Ashi Certified Aci and Verified Background Checked Inspector
Available 7 Days A Week
Basement/Crawl Space/Slab Inspection
Certified Professional Inspector
Commercial & Apartment Property Inspections
Complete Home Inspection Services
Condominium Inspections
Construction Draw Inspections, Commercial and Residential
Divorce, Home Inspections -Don't Get Stuck If You Are Getting th
Drainage Issues
Electrical Inspections
Estate Homes, Arena's, Paddocks, Barns, Pole and Specialty Build
Estates, Poa, Inherited Properties
Expert Witness Services
Exterior Inspection
Field Service Inspections
Foreclosure Bank Inspections
Historic, Difficult and Unusual Buildings
Home Buyer's Inspection
Home Inspection
Home Inspection Reports Within 24 Hours w/ Photos
Interior Inspections
InterNACHI Member
Kitchen And Bath Inspection
Licensed & Insured
Mold Testing
New Construction Inspections
PRE SALE INSPECTIONS FOR THE SELLER ARE AVILABLE SO YOU CAN SE
Pre-Listing Seller Inspections
Pre-Purchase Inspections
Pre-Sale Home Inspection
Property Inspections
Radon Gas Testing Services
Radon Monitoring, Epa Protocol, Computerized Monitors
Real Estate Inspection Services
Real Estate Inspections
Real Estate Purchase Inspections
Residential Home Inspections
Roof Inspections
Structural Inspections
Termite Inspection Services
Town Home Inspections
Trained & Certified
Va Form Termite Inspections, Free to a Vet W/a Home Inspection
Years Of Experience