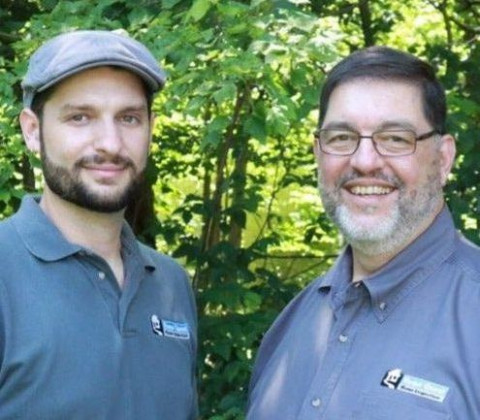 Are you looking for the best home inspection service in the Shelton CT area? After years of inspecting homes around Shelton, John Koch founded Home Quest Home Inspection to take the worry out of buying a home.
Since forming Home Quest Home Inspection in 2001 and bringing Johnny onboard in 2010, we have focused on one thing; to provide a thorough and educational home inspection experience while providing the best customer care. We help educate home buyers and home sellers to make informed home buying or home selling decisions.
So what do we check? Every inch of the property is inspected, including the roof, structural, electrical, air conditioning, and plumbing. We climb in the attic unless there is absolutely no room. We check the interior and the exterior, including pools and sprinkler systems. We will notify you of every item that has a concern.
You will receive a detailed professional home inspection report within 24-hours of the inspection. There will be a photo and a description of every item of concern. There can be significant issues in homes that look gorgeous, and we will be looking for them. Also, don't be surprised if we find 30 to 40 items that need attention. Most of these will be minor, but we include them, so you know what you are buying. A lot of maintenance gets neglected on houses, and usually, they are easy to fix. Our home inspection report is easy to read and includes a summary of items that needs attention. You can quickly provide this information to the Seller if you plan to ask them to do the repairs or give you credit.
When you need the best home inspection in Shelton, Newtown, Monroe, Trumbull, and Southbury areas, make the wise move and contact Home Quest Home Inspection. We make it easy, you can Schedule Online 24-7 or call our office .
Specialties
Home Inspection
Home Inspection Reports Within 24 Hours w/ Photos
Pest Inspections
Pre-list Inspections
Radon Gas Testing Services
Septic System Inspection
Termite Inspection Services
Well Water Testing