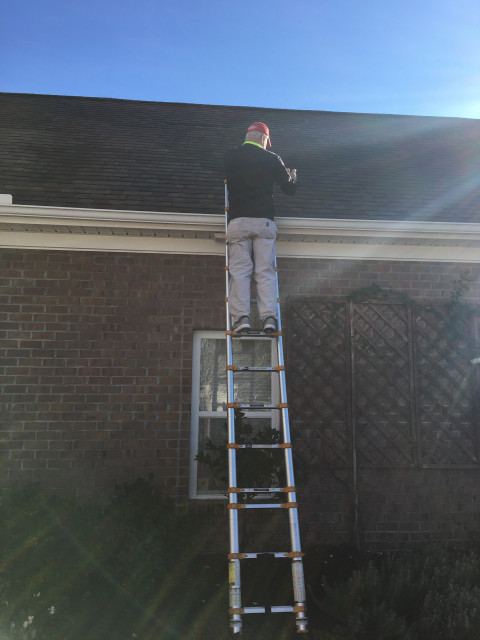 WC Home Inspection, LLC is a home inspection firm serving Longs, North Myrtle Beach, Myrtle Beach, Horry County, Georgetown County, and York County areas. Our goal is to provide professional service to our clients. We know the purchase of a home is an important decision.
We provide home inspection services to the entire state of South Carolina. We are an affiliate member of the Coastal Carolina Association of Realtors. We have Supra key access for Horry and Georgetown counties. We now have the services of a Spanish translator available for our clients. We have received several awards from Home Advisor and Angie's List for excellent service. We are rated 4.96 out of 5.0 on HomeAdvisor and a perfect 5 on Google Business.
My name is Dale Herendeen and I am an experienced and licensed South Carolina home inspector. My wife and I have strong ties to the area including five grandchildren that live in Longs and Aynor. We are proud to call South Carolina home.
I bring a great deal of education and experience to the home inspection business. I am a degreed engineer with a MBA.
​In addition, I have 20 years of experience in the environmental field including qualification as an ISO 14001 (environmental) internal auditor. The environmental experience includes mold, mildew, asbestos, drainage, water quality, and underground storage tanks.
We would appreciate the opportunity to provide our services to you and your family.
Specialties
4 Point Insurance & Property Inspections
Available 7 Days A Week
Basement/Crawl Space/Slab Inspection
Bs Engineering Degree
Certified Professional Inspector
Commercial & Apartment Property Inspections
Complete Home Inspection Services
Condominium Inspections
Deck Inspections
Drainage Issues
Electrical Inspections
Epa Mold Course
Exterior Inspection
Flat Roof Surveys
Foreclosure Bank Inspections
Home Buyer's Inspection
Home Inspection
Home Inspection Reports Within 24 Hours w/ Photos
Interior Inspections
Kitchen And Bath Inspection
Licensed & Insured
Log Homes
Mildew
Moisture & Water Infiltration Testing
New Construction Inspections
Pool & Spa Inspections
PRE SALE INSPECTIONS FOR THE SELLER ARE AVILABLE SO YOU CAN SE
Pre-list Inspections
Pre-Listing Seller Inspections
Pre-Purchase Inspections
Pre-Sale Home Inspection
Property Inspections
Real Estate Inspection Services
Real Estate Inspections
Real Estate Purchase Inspections
Residential Home Inspections
Roof Inspections
Structural Inspections
Test for Natural Gas and Propane Leaks
Town Home Inspections
Trained & Certified
Well Water Testing
Years Of Experience