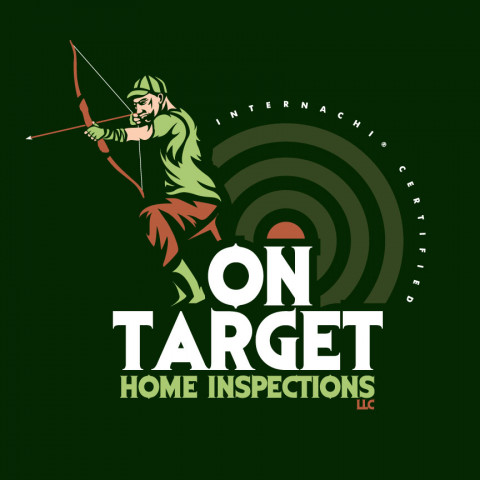 On Target Home Inspections, LLC is committed to serving you, our customer. Our business is built on trust, integrity and ensuring you have the information you need about one of the largest investments you'll make. Choosing the right home inspector can help ease your stress and give you peace of mind. We will help you make sure your investment is secure.
First and foremost we specialize in General Residential Home Inspections. Our primary clients are home buyers that just made an offer on a home. They are looking to ensure they are getting a home in good safe working order before they buy it. We are first time home buyer friendly. We'll take the time to explain how your home works and explain any issues we may find with a home. We have your best interest in mind.
We offer Real Estate Pre-Listing Home Inspections for sellers that want to know the current condition of their home before they list it. This gives the seller the opportunity to make any corrections to their property before they sell so there are no surprises during negotiations.
We are certified in manufactured, mobile, and modular home inspections. Yes! Even manufactured homes can receive quality home inspections!
We are certified for Infrared (IR) Thermography. IR technology allows us to see differences in temperature to determine if there are issues such as water leaks, moisture intrusion or energy loss while looking at an item in a home inspection.
We are FAA Certified for commercial drone use. We prefer to physically inspect roofs during our inspections, however some roofs are simply too steep to safely walk on to inspect. Our drones have built in safety features that will not allow them to make contact with the roof. We are still able to get the high definition video and photos needed to inspect roofs for defects.
We will travel to remote rural areas. One complaint we have heard amongst home buyers that previously bought a home in the countryside is that either "home inspectors will not come out this way" or "it takes too long to schedule a home inspection out here". We are more than comfortable heading out to the rural areas for home inspections.
Ultimately, a thorough home inspection depends heavily on experience and attention to detail. With On Target, you are getting a Certified Professional Inspector who understands the commitment you are about to make. When you hire us to inspect your new home, we guarantee that we will take the same care as if it was our own home.
Specialties
Available 7 Days A Week
Basement/Crawl Space/Slab Inspection
Certified Professional Inspector
Complete Home Inspection Services
Deck Inspections
Drone Roof Inspections for Steep Sloped Roofs.
Home Buyer's Inspection
Home Inspection
Home Inspection Reports Within 24 Hours w/ Photos
Infrared / Thermal Scans
Interior Inspections
InterNACHI Member
Kitchen And Bath Inspection
Licensed & Insured
PRE SALE INSPECTIONS FOR THE SELLER ARE AVILABLE SO YOU CAN SE
Pre-Listing Seller Inspections
Pre-Purchase Inspections
Pre-Sale Home Inspection
Property Inspections
Real Estate Inspection Services
Real Estate Inspections
Real Estate Purchase Inspections
Residential Home Inspections
Roof Inspections
Trained & Certified
We Are Certified for Manufactured Homes Inspections.