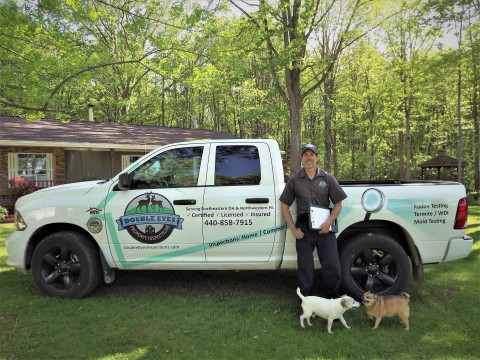 We have over 30 years experience combined in the construction, Inspection & rehabbing homes. We will give you a thorough, unbiased inspection at a reasonable price and we are a full time Inspection & testing company. we are your One-Stop shop for all your home inspection and testing needs.
We offer home & commercial inspections, termite inspection, septic dye testing & evaluation, water quality testing, well water flow testing and evaluation, radon testing & mold inspection & testing.
Proudly Serving Northeastern OH & Northwestern PA.
Specialties
4 Point Insurance & Property Inspections
Available 7 Days A Week
Basement/Crawl Space/Slab Inspection
Certified Professional Inspector
Commercial & Apartment Property Inspections
Commercial and Residential Mold Inspection Services Are Availabl
Complete Home Inspection Services
Condominium Inspections
Deck Inspections
Do You Known Your Radon Level? Radon Is a Cancer-Causing Natural
Exterior Inspection
Home Buyer's Inspection
Home Inspection
Home Inspection Reports Within 24 Hours w/ Photos
Indoor Air Quality
Interior Inspections
InterNACHI Member
Kitchen And Bath Inspection
Licensed & Insured
Mildew
Mold Inspection & Testing
Mold Testing
New Construction Inspections
Pest Inspections
PRE SALE INSPECTIONS FOR THE SELLER ARE AVILABLE SO YOU CAN SE
Pre-list Inspections
Pre-Listing Seller Inspections
Pre-Purchase Inspections
Pre-Sale Home Inspection
Property Inspections
Radon Gas Testing Services
Radon Testing
Real Estate Inspection Services
Real Estate Inspections
Real Estate Purchase Inspections
Residential Home Inspections
Roof Inspections
Septic Dye Testing
Termite Inspection
Termite Inspection Services
Termites and Other Pests Such as Carpenter Ants, Powder Post Bee
Town Home Inspections
Trained & Certified
Well Water Flow Testing
Well Water Testing
Years Of Experience