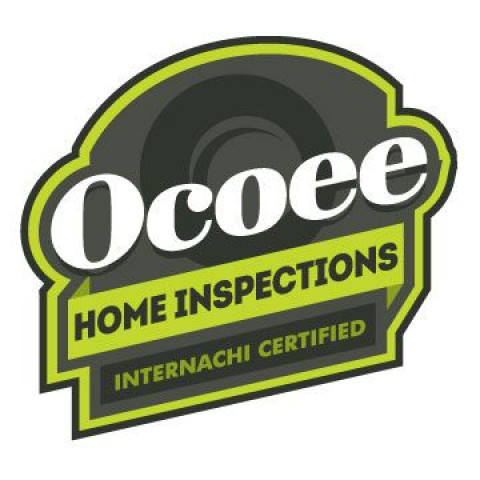 Ocoee Home Inspections is Orlando's premier home inspection company. All of our inspectors are CPI certified through Internachi's inspector program. Ocoee Home Inspections offers standard home inspections, wind mitigation inspections, 4 point insurance inspections.
Home Inspections- We follow the Standards of practice for Florida as well as Internachi. During our inspections we will observe and report on the Exterior, Roof, Grounds, Irrigation, Plumbing, Electrical, HVAC, Water Heater, Appliances, Pool, and all of the Interior rooms. During your inspection we will utilize specialized tools as well as Infrared Technology to help us find defects that other inspectors may miss.
Wind Mitigation Inspections- A Wind Mitigation inspection is one that insurance companies will want to verify how "Storm Proof" your home is. We will observe and report on Roof shape, Age of roof covering, Doors and Window protection, Rafter spacing, Roof to wall attachments, Sheathing thickness and size of nails attaching the roof deck. Insurance companies will use this information to determine what your Hurricane premiums will be. If you have recently replaced your roof with a new one then these inspections are beneficial to you and could lower your insurance premiums!
4 point insurance inspections- A 4 point insurance inspection is also one needed for insurance companies when you purchase a home. We will observe and report on the 4 major systems in a house(HVAC, Plumbing, Electrical and Roof).
Specialties
4 Point Insurance & Property Inspections
4 Point Insurance Inspections
Available 7 Days A Week
Basement/Crawl Space/Slab Inspection
Certified Professional Inspector
Complete Home Inspection Services
Condominium Inspections
Deck Inspections
Electrical Inspections
Exterior Inspection
Foreclosure Bank Inspections
Home Buyer's Inspection
Home Inspection
Home Inspection Reports Within 24 Hours w/ Photos
Infrared / Thermal Scans
Infrared Inspections
Insulation & Ventilation Issues
Interior Inspections
InterNACHI Member
Kitchen And Bath Inspection
Licensed & Insured
New Construction Inspections
Pool & Spa Inspections
PRE SALE INSPECTIONS FOR THE SELLER ARE AVILABLE SO YOU CAN SE
Pre-list Inspections
Pre-Listing Seller Inspections
Pre-Purchase Inspections
Pre-Sale Home Inspection
Property Inspections
Real Estate Inspection Services
Real Estate Inspections
Real Estate Purchase Inspections
Residential Home Inspections
Roof Inspections
Structural Inspections
Thermal Imaging Inspections
Town Home Inspections
Trained & Certified
Wind Mitigation Inspections
Years Of Experience