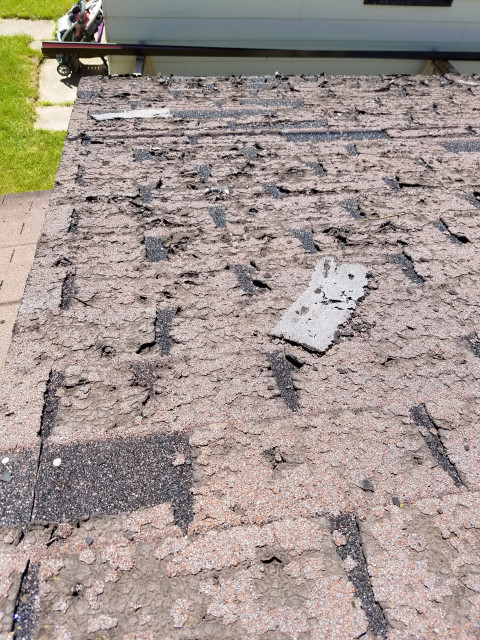 R.E.I. Home Inspections is a fully insured & Certified InterNACHI ® Home Inspection company. We offer Home Inspections, Mold testing & HUD Compliance Certifications of Manufactured Homes (Foundation Cert).
Every year we complete over 200 hours of continuing education to remain in good standing with InterNACHI ® where we follow the standards of practice set forth. Every inspection has two inspectors on-site. We inspect from the roof to the ground and everything in between. We are very thorough and provide you with a detailed electronic report with color photos within 24 hrs of the inspection.
R.E.I. holds certifications in log home inspections, plumbing, crawl spaces, electrical, decks, roofing & more! R.E.I. Home Inspections is a member of the Northern Minnesota Builders Association.
If you are a Home buyer, seller, corporate relocation service, property investor or insurance company looking for any of our services in Northern Minnesota, Please give R.E.I Home Inspections a call today to get your Home Inspection scheduled.
When you hire R.E.I. Home Inspections, we will give you a Thorough Quality Inspection.
*Before you Buy- Call R.E.I. INSPECTED ONCE, INSPECTED RIGHT! ®
Specialties
11th Month Warranty Inspections
4 Point Insurance & Property Inspections
Air Quality Testing
Attic And Garage Inspection
Available 7 Days A Week
Basement Foundation Inspections
Basement/Crawl Space/Slab Inspection
Ceiling Inspection
Ceilings & Floors Inspection
Certified Professional Inspector
Commercial & Apartment Property Inspections
Complete Home Inspection Services
Condominium Inspections
Condominiums
Construction Progress Inspections
Crawl Space Inspections
Deck Inspections
Electrical Inspections
Engineers Certification (Foundation Certification) for Manufactu
Exterior Inspection
Field Service Inspections
First Time Home Buyer Friendly
Foreclosure Bank Inspections
Foundation Certifications
Foundation Inspections
Furnace Inspections
Garages & Garage Doors
Home Buyer's Inspection
Home Inspection
Home Inspection Reports Within 24 Hours w/ Photos
Hud Foundation Certification
HVAC Inspections
Indoor Air Quaility Testing
Indoor Air Quality
Insulation & Ventilation Issues
Interior / Basement / Crawl Space Inspection
Interior Inspections
Internachi Buy Back Guarantee
InterNACHI Member
Investment Property
Kitchen And Bath Inspection
Licensed & Insured
Log Homes
Manufactured Home Foundation Certification
Mechanicals
Mobile & Manufactured Home Inspection
Mold Testing
Multifamily Inspection
New Construction Inspections
Plumbing System Inspection
PRE SALE INSPECTIONS FOR THE SELLER ARE AVILABLE SO YOU CAN SE
Pre-list Inspections
Pre-Listing Seller Inspections
Pre-Purchase
Pre-Purchase Inspections
Pre-Sale Home Inspection
Prompt Service
Property Inspections
Radon Gas Testing Services
Real Estate Inspection Services
Real Estate Inspections
Real Estate Purchase Inspections
Reinspections
Residential And Commercial
Residential Home Inspections
Roof Inspections
Second Opinion Inspections
Single Family Home Inspection
Structural Inspections
Town Home Inspections
Trained & Certified
We Actually Walk The Roof
We Will Do Roof/attic Inspections
Well Water Testing
Years Of Experience