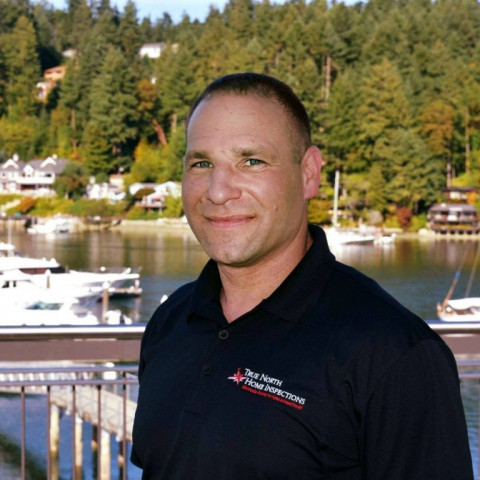 Look no futher!!! The highest quality inspection for the price in the State of Washington. WA #1453, WSDA Certifed, InterNachi Certified, Bonded and Insured.
With a detailed home/commercial inspection and a through report delivered within 24hrs. you will have the pertinent information to "Move Forward" confidently.
Fees are based on homes less than 3000' and are priced competitively @ $425, call for pricing on homes above 3000'. We also honor active military with a discount.
Please visit our website testimonials with over 60 positive reviews!
http://www.truenorthhomeinspections.com/
Thank you for your interest in True North Home Inspections LLC.
~Bryan
Specialties
Attic And Garage Inspection
Attic Inspection
Bank Owned
BANK OWNED PROPERTIES
Basement Foundation Inspections
Basement/Crawl Space/Slab Inspection
Builders Warranty Inspections
Carpet & Flooring Inspection
Ceiling Inspection
Ceilings & Floors Inspection
Chimney & Fireplace Inspection
Commercial & Apartment Property Inspections
Commercial & Residential Construction
Commercial And Home Residential Inspections.
Complete Home Inspection Services
Condominium Inspections
Condominiums
Construction Progress Inspections
Deck Inspections
Drainage Issues
Electrical Inspections
Expert Witness Testimony
Exterior Inspection
FHA/HUD Home Inspections
FHA/VA Foundation Certification
Field Service Inspections
Field Work Completed In Or Around 2 Hrs.
First Time Home Owner Specialist
Flat Roof Surveys
Foreclosure Bank Inspections
Foundation Inspections
Furnace Inspections
Garages & Garage Doors
Home Buyer's Inspection
Home Improvements
Home Inspection
Home Inspection Reports Within 24 Hours w/ Photos
Home Inspection Services
Home Warranty Inspections
Honest And Positive Manner. Our Unique Reporting System
Honesty
HVAC Inspections
Insulation & Ventilation Issues
Interior / Basement / Crawl Space Inspection
Interior Inspections
InterNACHI Member
Investment Property
Kitchen And Bath Inspection
Licensed & Insured
Log Homes
Mobile & Manufactured Home Inspection
Multifamily Inspection
NACHI Member
New Construction Inspections
Pest Inspections
Plumbing System Inspection
Pool & Spa Inspections
PRE SALE INSPECTIONS FOR THE SELLER ARE AVILABLE SO YOU CAN SE
Pre-list Inspections
Pre-Listing Seller Inspections
Pre-Purchase
Pre-Sale Home Inspection
Prompt Service
Property Inspections
Real Estate Inspection Services
Real Estate Inspections
Real Estate Purchase Inspections
Reinspections
Residential And Commercial
Residential Home Inspections
Roof Inspections
Second Opinion Inspections
Structural Inspections
Synthetic Stucco
Termite Inspection Services
Town Home Inspections
Trained & Certified
User Friendly Final Report With Summary
Warranty Inspections
We Actually Walk The Roof
We Will Do Roof/attic Inspections
Wide Coverage Area
Years Of Experience