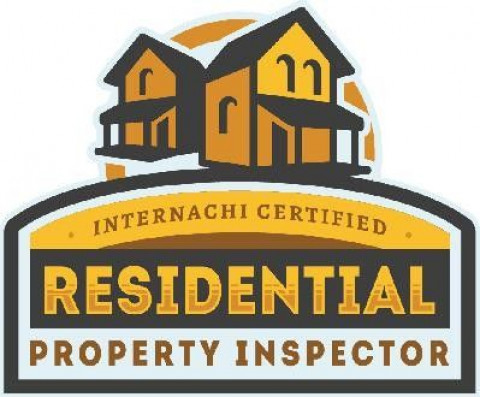 Service area : Cook, Lake, McHenry, DuPage, Will County, Kane County
Guarantee Buy Back Program view:https://www.youtube.com/watch?v=5pQpMt8_zx8
All Inspection with Infrared Thermography Image; we see behind the Wall, other Inspection
just walk around.
We see things that other do not see by their eye !!!
Price Matching Guarantee !!!
Over 20 years experience in Building System.
Residential and Commerical.
Indoor Air Consultant Certified : ICA2 -Cert. # IAC2-04-8825
Infrared Certified // I see...and other can not see...Other Inspections just walk around the
house.
Indoor Air Quality Certified
Roof Data Certified
Moisture Intrusion Certified
Mold Inspection/ Remediation Certified
Specialties
4 Point Insurance & Property Inspections
Air Sampling
Attic And Garage Inspection
Attic Inspection
Available 7 Days A Week
Bank Owned
Basement Foundation Inspections
Basement/Crawl Space/Slab Inspection
Builders Warranty Inspections
Building Inspection
Carpet & Flooring Inspection
Ceiling Inspection
Ceilings & Floors Inspection
Certified Professional Inspector
Chimney & Fireplace Inspection
Client Will Receive Report Within 48 Hrs.
Commercial & Apartment Property Inspections
Commercial & Residential Construction
Complete Home Inspection Services
Condominium Inspections
Condominiums
Construction Progress Inspections
Deck Inspections
Drainage Issues
Electrical Inspections
Exterior Inspection
Fast Reports
Field Service Inspections
Flat Roof Surveys
Follow-ups If Needed
Foreclosure Bank Inspections
Foundation Inspections
Full Home
Furnace Inspections
Garages & Garage Doors
Home Buyer's Inspection
Home Inspection
Home Inspection Reports Within 24 Hours w/ Photos
Home Inspection Services
Home Warranty Inspections
Honest And Positive Manner. Our Unique Reporting System
Honesty
HVAC
HVAC Inspections
Indoor Air Quality
Infrared / Thermal Scans
Insulation & Ventilation Issues
Interior / Basement / Crawl Space Inspection
Interior Inspections
InterNACHI Member
Kitchen And Bath Inspection
Licensed & Insured
Log Homes
Mechanicals
Mildew
Mobile & Manufactured Home Inspection
Mold And Indoor Air Quality Services
Mold Testing
Multifamily Inspection
NACHI Member
New Construction Inspections
Plumbing
Plumbing System Inspection
Pool & Spa Inspections
PRE SALE INSPECTIONS FOR THE SELLER ARE AVILABLE SO YOU CAN SE
Pre-list Inspections
Pre-Listing Seller Inspections
Pre-Purchase
Pre-Purchase Inspections
Pre-Sale Home Inspection
Prompt Service
Property Inspections
Radon Gas Testing Services
Radon Testing
Real Estate Inspection Services
Real Estate Inspections
Real Estate Purchase Inspections
Reinspections
Residential And Commercial
Residential Home Inspections
Roof Inspections
Structural Inspections
Synthetic Stucco
Termite Inspection Services
Town Home Inspections
Trained & Certified
User Friendly Final Report With Summary
Warranty Inspections
Water Testing
We Will Do Roof/attic Inspections
Years Of Experience