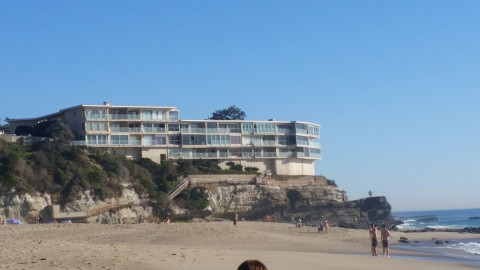 We specialize in residential home inspections (including condos, townhomes, and single family homes) and commercial properties (including industrial/office buildings, apartment complexes, schools and more). We serve all of Orange County including: Anaheim, Santa Ana, Irvine, Huntington Beach, Garden Grove, Orange, Fullerton, Costa Mesa, Mission Viejo, Westminster, Newport Beach, and more.
When you schedule your home inspection, you'll have a team of at least 3 experienced professionals including: A Master-certified home inspector, a licensed plumber, and a licensed electrician. Altogether you'll have nearly three decades of professional experience working for you.
You'll have peace of mind that you'll receive an independent, unbiased perspective about the property's true condition. We are fully insured and licensed.
Contact Info:
Name: Elvis Martin
Organization: A&A Property Inspections
Address: 1024 Bayside Drive, Suite 510, Newport Beach, CA 92660
Phone:
Specialties
4 Point Insurance & Property Inspections
Attic And Garage Inspection
Basement Foundation Inspections
Basement/Crawl Space/Slab Inspection
Ceiling Inspection
Ceilings & Floors Inspection
Certified Professional Inspector
Commercial & Apartment Property Inspections
Complete Home Inspection Services
Condominium Inspections
Condominiums
Deck Inspections
Electrical Inspections
Exterior Inspection
Foreclosure Bank Inspections
Foundation Inspections
Furnace Inspections
Garages & Garage Doors
Home Buyer's Inspection
Home Inspection
Home Inspection Reports Within 24 Hours w/ Photos
HVAC Inspections
Infrared / Thermal Scans
Interior / Basement / Crawl Space Inspection
Interior Inspections
InterNACHI Member
Investment Property
Kitchen And Bath Inspection
Licensed & Insured
Mobile & Manufactured Home Inspection
Multifamily Inspection
New Construction Inspections
Plumbing System Inspection
Pool & Spa Inspections
PRE SALE INSPECTIONS FOR THE SELLER ARE AVILABLE SO YOU CAN SE
Pre-list Inspections
Pre-Listing Seller Inspections
Pre-Purchase
Pre-Purchase Inspections
Pre-Sale Home Inspection
Prompt Service
Property Inspections
Radon Gas Testing Services
Real Estate Inspection Services
Real Estate Inspections
Real Estate Purchase Inspections
Reinspections
Residential And Commercial
Residential Home Inspections
Roof Inspections
Second Opinion Inspections
Structural Inspections
Town Home Inspections
Trained & Certified
We Will Do Roof/attic Inspections
Years Of Experience