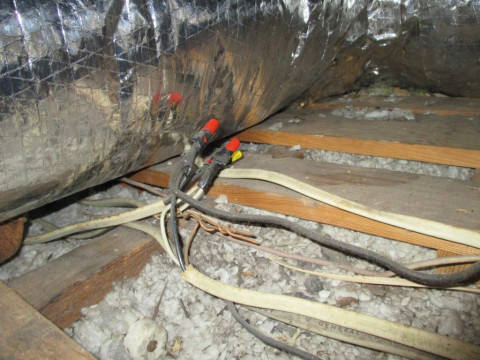 Why Choose Jubert Home Inspection LLC
1) You deserve the most thorough Home Inspection you can find in the Twin Cities Metro area. An inspection by Jubert Inspection LLC service goes beyond the minimum standards set by National Inspector Organizations like National Association of Home Inspectors (NAHI) and American Society of Home Inspectors (ASHI).
2) You deserve the most comprehensive and detailed, yet understandable reports available. Jubert Home Inspection LLC reports provide you with details that go far beyond the typical report provided by most inspectors. These reports give you valuable information about your home that you can use to make informed decisions about your purchase, which can also be used to potentially negotiate repairs and or pricing, or can simply be use as a maintenance to-do list.
3) I inspect your home as though I am inspecting it for my family. I will take additional time to further investigate an issue when needed in order to provide you with additional details to help determine the extent of the issue as best possible, which you can then give to your Electrician, Plumber, or other service contractor. I also will give you as accurate information as possible about an issue or appliance, with RecallChek, 90 Day Warranty, and 200% Guarantee which is something many inspectors will not do.
Check out my reviews at http://www.homeadvisor.com/rated.JerryJubertHome.26365560.html
Specialties
90-Day Warranty And Home Owners Network. Along With A 200% Guara
Your Inspection Includes RecallChek