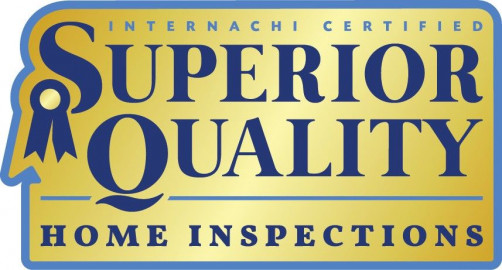 My name is Patrick Rightmier, owner/operator of Superior Quality Home Inspections. I assist my clients from start to finish during the home inspection process whether you are buying, selling, or building a home, I help make those stressful processes an enjoyable experience for the few hours we spend together. Buying a home is one of the largest single investments you will ever make in your life and more often than not, it is a stressful and overwhelming experience. I will put your mind at ease by educating you on how your home works and is maintained, then explain and point out any issues your prospective home may have.
During a home inspection, I look at all the components of the home from the rooftop to the foundation and all the structures in between. From my observations, I note any potential defects on the property and document them thoroughly with written notes and photographs on the safety, operation, and overall condition of the home. Using this information, I develop a professional, unbiased and easy to understand report of the home's condition. Knowing the property's condition is key to making a wise purchasing decision for the right price.
At Superior Quality Home Inspections, my mission is to provide the highest quality, unbiased home inspection services, second to none, in central New York. Helping my clients make an educated decision on one of their largest investments is what is important to me. Why not let Superior Quality Home Inspections ensure that your most important investment is a safe and healthy one for you and your family.
Specialties
4 Point Insurance & Property Inspections
Attic And Garage Inspection
Available 7 Days A Week
Basement Foundation Inspections
Basement/Crawl Space/Slab Inspection
Ceiling Inspection
Ceilings & Floors Inspection
Certified Professional Inspector
Complete Home Inspection Services
Condominium Inspections
Deck Inspections
Drainage Issues
Electrical Inspections
Exterior Inspection
Field Service Inspections
Foreclosure Bank Inspections
Foundation Inspections
Furnace Inspections
Garages & Garage Doors
Home Buyer's Inspection
Home Inspection
Home Inspection Reports Within 24 Hours w/ Photos
Home Warranty Inspections
HVAC Inspections
Insulation & Ventilation Issues
Interior / Basement / Crawl Space Inspection
Interior Inspections
InterNACHI Member
Kitchen And Bath Inspection
Licensed & Insured
Log Homes
Mechanicals
Mobile & Manufactured Home Inspection
Multifamily Inspection
NACHI Member
New Construction Inspections
Pest Inspections
Plumbing System Inspection
PRE SALE INSPECTIONS FOR THE SELLER ARE AVILABLE SO YOU CAN SE
Pre-list Inspections
Pre-Listing Seller Inspections
Pre-Purchase
Pre-Purchase Inspections
Pre-Sale Home Inspection
Prompt Service
Property Inspections
Radon Gas Testing Services
Real Estate Inspection Services
Real Estate Inspections
Real Estate Purchase Inspections
Reinspections
Residential Home Inspections
Roof Inspections
Second Opinion Inspections
Structural Inspections
Trained & Certified
We Will Do Roof/attic Inspections
Well Water Testing
Years Of Experience