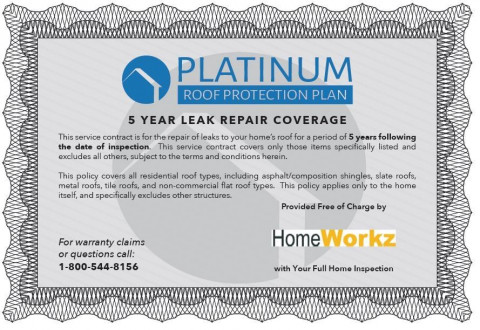 Do you want peace of mind GUARANTEED? We provide a 200% no risk guarantee with our inspections. If you are not 100% satisfied with our inspection we will refund the fee and pay another inspector to reinspect your home.
Your home inspection includes a 5 year roof leakage warranty!
Your Inspection comes with a 90day Warranty that covers item that are found to be defective after you move in.
At no extra charge, we check all of your appliances for manufactures recalls and help you get them fixed or replaced for free. A $79.00 value.
Your complete home inspection will last 2-3 hours and we will deliver a report within 24 hours.
We inspect everything from the roof to the foundation including appliances, electrical, plumbing, HVAC, flooring, kitchens, bathrooms, and more.
We have 21 years of building, remodeling and home inspection experience in Chatham county GA. and Beaufort county SC.
Specialties
4 Point Insurance & Property Inspections
Available 7 Days A Week
Basement/Crawl Space/Slab Inspection
Certified Professional Inspector
Complete Home Inspection Services
Condominium Inspections
Deck Inspections
Drainage Issues
Exterior Inspection
Foreclosure Bank Inspections
Home Buyer's Inspection
Home Inspection Reports Within 24 Hours w/ Photos
Infrared / Thermal Scans
Interior Inspections
InterNACHI Member
Lead Testing
Licensed & Insured
Mechanicals
Mold Testing
New Construction Inspections
Pool & Spa Inspections
PRE SALE INSPECTIONS FOR THE SELLER ARE AVILABLE SO YOU CAN SE
Pre-list Inspections
Pre-Listing Seller Inspections
Pre-Purchase Inspections
Pre-Sale Home Inspection
Property Inspections
Real Estate Inspection Services
Real Estate Inspections
Real Estate Purchase Inspections
Residential Home Inspections
Roof Inspections
Structural Inspections
Synthetic Stucco
Trained & Certified
Years Of Experience