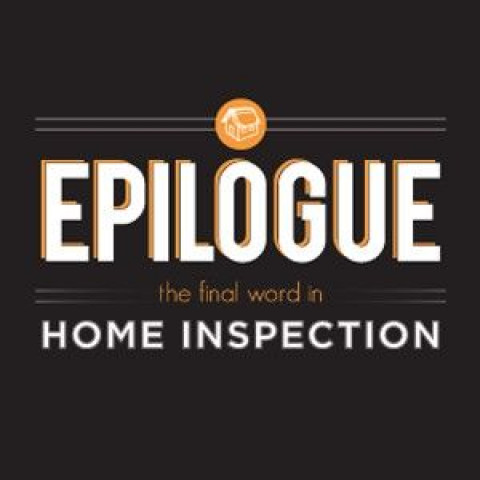 Epilogue "the final word in" Home Inspection.
We are an inspection company providing services to home buyers in Washington State.
Based in Lake Stevens, Washington, we serve the greater Seattle area including Snohomish, King, Skagit, Island, and Whatcom counties. Our primary focus communities are Lake Stevens, Everett, Mill Creek, Snohomish, Marysville, Arlington and Monroe.
We believe like most other inspectors that our report is better than the next guy's and that we provide excellent customer service. We stand apart from the rest by providing a 100% Money Back Guarantee, free 90Day Home Warranty, a SewerGard policy, a Buildfax Property History, and a free subscription to RecallChek. We strive to give you not just a report of your home's condition, but also a little extra protection, and real peace of mind.
Call us with your questions or to schedule an inspection.
Washington State Licensed Home Inspector #1417
Internachi Member
Specialties
Attic And Garage Inspection
Basement Foundation Inspections
Ceiling Inspection
Complete Home Inspection Services
Condominium Inspections
Construction Progress Inspections
Deck Inspections
Electrical Inspections
Exterior Inspection
Foreclosure Bank Inspections
Foundation Inspections
Furnace Inspections
Garages & Garage Doors
Home Buyer's Inspection
Home Inspection
Home Inspection Reports Within 24 Hours w/ Photos
Home Warranty Inspections
HVAC Inspections
Insulation & Ventilation Issues
Interior / Basement / Crawl Space Inspection
InterNACHI Member
Kitchen And Bath Inspection
Mobile & Manufactured Home Inspection
Mold Testing
Plumbing System Inspection
Pre-Purchase
Pre-Purchase Inspections
Pre-Sale Home Inspection
Prompt Service
Property Inspections
Real Estate Inspection Services
Real Estate Inspections
Real Estate Purchase Inspections
Reinspections
Residential Home Inspections
Roof Inspections
Structural Inspections
Trained & Certified
We Actually Walk The Roof
We Will Do Roof/attic Inspections
Years Of Experience