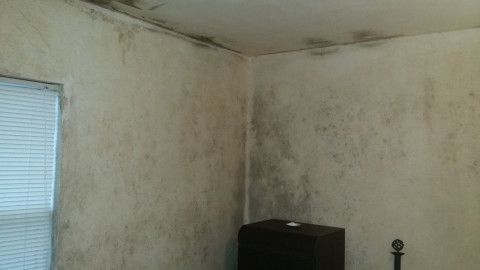 At TampaBayMold.net we use the latest technology to conduct a comprehensive mold inspection from limited area mold testing to a whole house approach. Most of our mold inspections are Non-Invasive (no holes). All inspections start with an interview followed by a walk-through so areas of concern can be identified. Communication is critical with our clients so we may answer any questions they may have and educate them on mold and how they can prevent it in the future.
TampaBayMold.net offers :
Initial Mold Inspections
Limited Area Mold Assessments
Whole House Mold Assessments
Post Remediation Verification Mold Inspections
We also provide Mold Removal and Remediation Services featuring the MoldExterm System:
Safe – Non-Flammable – Effective – Efficient – Economical
The MoldExterm System is a three part system:
Step 1: MDS (Microbial Defense System) MM1
an EPA-registered, mulitipurpose anti-microbial product based in quaternary
ammonium salts. Part A will kill mold, bacteria and viruses in the prescribed area.
Step 2: MDS (Microbial Defense System) MM2
a unique, proprietary, patented sealer. It is a combination of silver ions(which have the
highest anti-microbial effect of all metals and the lowest effect on humans and
animals) and patented long-lasting polymers.
Step 3: DEHUMIDIFICATION
Moisture in the home has many sources: plants, pets, people, cooking, washing,
ground water, and infiltration of outside air. High relative humidity can create musty
odors and can also stimulate the growth of mold, mildew, bacteria, and
other biological allergens.To avoid the problems caused by moisture, a properly sized
dehumidifier is necessary to maintain relative humidity between 40-50% throughout
the home. This creates a less hospitable environment for dust mites, centipedes,
silver-fish, spiders, and other pests.