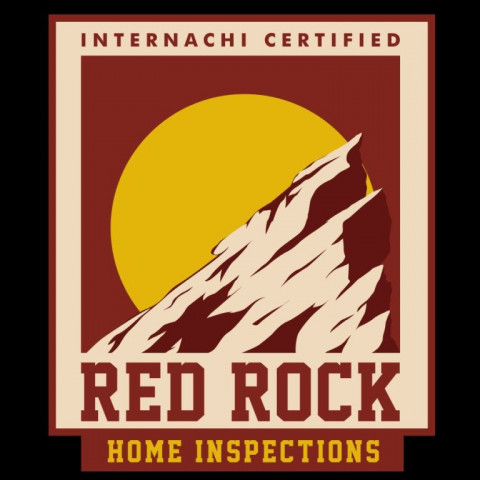 Red Rock Home Inspections is dedicated to providing the professional quality service you deserve in a home inspection. We listen to your needs and provide an inspection covering over a hundred items and present key findings in an easy to read digital format. We utilize the latest technology to deliver reports that support pictures and video. This reduces any confusion and empowers you with the information you need prior to moving forward with a real estate transaction.
We Provide full scale home inspections that cover some of the following areas:
swimming pools and spas;
roof, vents, flashings and trim;
gutters and downspouts;
skylight, chimney, and other roof penetrations;
decks, stoops, porches, walkways and railings;
eaves, soffits and fascia;
grading and drainage;
basement, foundation and crawlspace;
water penetration and foundation movement;
heating system;
cooling system;
main water shut-off valve;
water heating system;
interior plumbing fixtures and faucets;
drainage sump pumps with accessible floats;
electrical service line and meter box;
main disconnect and service amperage;
electrical panel(s), breakers and fuses;
grounding and bonding;
GFCIs and AFCIs;
fireplace damper door and hearth;
insulation and ventilation;
garage doors, safety sensors and openers;
and much more.
Review our Standards of Practice at www.nachi.org/sop.htm for complete details.
We Perform the Following Inspections:
Residential Inspections
Home Buyer's Inspections
Mobile Home Inspections
Seller's Pre-listing Inspections
Annual Maintenance Inspections
4-Point Insurance Inspections
Partial Inspections
Multi-Unit Dwelling Inspections
Condo Inspections
Swimming Pool and Spa Inspections
Crawl space Inspections (No hidden fees!)
Call or e-mail with any questions or to schedule today.
Specialties
1 Year Warranty Inspection
24Hr Report Turnaround
4 Point Insurance & Property Inspections
90 Day Warranty
Attic And Garage Inspection
Available 7 Days A Week
Basement Foundation Inspections
Basement/Crawl Space/Slab Inspection
Ceiling Inspection
Ceilings & Floors Inspection
Certified Professional Inspector
Checks Accepted
Chimney & Fireplace Inspection
Commercial & Apartment Property Inspections
Complete Home Inspection Services
Condominium Inspections
Condominiums
Credit Cards Accepted
Deck Inspections
Digital Report With Photos
Electrical Inspections
Exterior Inspection
Foreclosure Bank Inspections
Foundation Inspections
Furnace Inspections
Garages & Garage Doors
Home Buyer's Inspection
Home Inspection
Home Inspection Reports Within 24 Hours w/ Photos
Home Inspection Services
Home Warranty Inspections
HVAC Inspections
Infrared / Thermal Scans
Interior / Basement / Crawl Space Inspection
Interior Inspections
InterNACHI Member
Investment Property
Kitchen And Bath Inspection
Log Homes
Mobile & Manufactured Home Inspection
Multifamily Inspection
NACHI Member
Pay at Close
Plumbing System Inspection
Pool & Spa Inspections
PRE SALE INSPECTIONS FOR THE SELLER ARE AVILABLE SO YOU CAN SE
Pre-Listing Seller Inspections
Pre-Purchase Inspections
Pre-Sale Home Inspection
Property Inspections
Real Estate Inspection Services
Real Estate Inspections
Real Estate Purchase Inspections
Recall Check Report
Reinspections
Residential Home Inspections
Roof Inspections
Town Home Inspections
Trained & Certified
User Friendly Final Report With Summary
Warranty Inspections
We Will Do Roof/attic Inspections
Years Of Experience