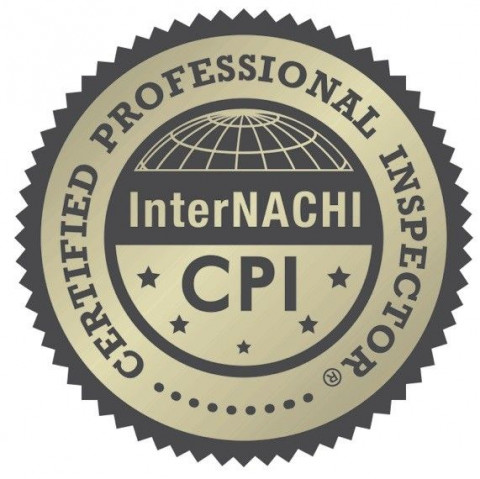 Emerald Inspection Service, LLC, is the premier inspection service for West and Central Florida. An affordable and buyers choice licensed and insured home inspection company. We are licensed radon measurement technician with The Florida Department of Health. Additionally we are certified, for mold inspections, construction compliance inspections, wind mitigation inspection, air quality testing, log cabin inspections, 4 - Point Inspection, well water testing and Roof Certifications. Certified 203-K Consultant for USDA, HUD and FHA construction loans. We also offer other services as well.
From the city condo to the country home, the mobile home, town-homes and commercial properties, we will inspect every property with the precise and thorough details of your home or business. On-site reporting delivered to your inbox once the inspection process is completed.
We service the Brandon, Brooksville, Clermont,Clearwater, Dade City, Haines City, Orlando, Ocala, Leesburg, Lutz, New Port Richey, Oxford, Pinellas Park, Port Richey, Riverdale, Tampa, Saint Petersburg, St. Pete Beach, Wesley Chapel, Webster, and Zephyrhills Florida communities within a 48 hour schedule. We will service other communities as well within the State of Florida. We have been recognized by home buyers & sellers to help make them informed decisions of their existing or future homes.
We take great pride in every inspection. We are a proud member of InterNachi Home Inspector Organization. Certified in pool & spa inspections by ASHI & AHIT. We additionally offer ReCall Chek free to any buyer inspection, but can provide to any appliance owner. Additionally, we are one the few that offer warranties on our services.
The Emerald Stone has long been the symbol of hope. It is considered by many to be the stone of prophecy. The Emerald is said to bring the wearer reason and wisdom. When you are buying or selling your home, a property inspection from a certified and licensed inspector, will give you peace of mind every time.
Specialties
- More Than 10 Years Experience In Program/Project Management An
000 Honor Guarantee From InterNACHI
1
1 Year Warrantee Inspections
1 Year Warranty Inspection
1) Carbon Monoxide Testing
11th Month Inspection
2)Check For Gas Leaks
203k HUD Consultant
4 Point Insurance & Property Inspections
90 Day Warranty
AHIT CERTIFIED
AHIT Certified Home Inspector
AHIT Trained
Air Conditioner
Air Leaks Found
Air Sampling
All Mold And All Stucco Inspections
Allergen Testing
And Renovations.
Annual Mechanical Inspections
Apartment Buildings
Appliances
Apt./Condo Inspection
ASHI Certified
Attached And/or Abutted Porches
Attic And Garage Inspection
Attic Inspection
Available 7 Days A Week
Away From Home Inspections
Bank Owned
BANK OWNED PROPERTIES
Basement Foundation Inspections
Basement/Crawl Space/Slab Inspection
Bed Bug Inspections
Board Ups
Board-ups
Builders Warranty Inspections
Building Consultant
Building Inspection
Building Inspection Service
Carpet & Flooring Inspection
Ceiling Inspection
Ceilings & Floors Inspection
Certified Master Inspector
Certified Mold Inspections
Certified Professional Inspector
Certified To Most All Your Inspection Needs.
Child Safety
Chimney & Fireplace Inspection
Chinese (Toxic) Drywall Inspections
Citizens Roof Condition Inspections
Client Will Receive Report Within 48 Hrs.
Collections Inspections
Commercial & Apartment Property Inspections
Commercial & Residential Construction
Commercial Inspections
Commercial Roofing
Complete Home Inspection Services
Complete Mold Lab Reports
Comprehensive Full Home Inspections
Condo Inspections
Condominium Inspections
Condominiums
Construction Progress Inspections
Construction Project Management
Contracting Experience
Credit Cards Accepted
Deck Inspections
Dispute Resolution
Drainage Issues
Draw Inspections
EIFS
Electrical Inspections
Expert Witness Testimony
Exterior Inspection
Farm Building Inspections
Fast Reports
FHA/HUD Home Inspections
Field Service Inspections
Fire Damage Repair
Fire Safety
Flat Roof Surveys
Flexible Schedule
Flood Water Restoration & Repair
Flooring
Follow-ups If Needed
Foreclosure Bank Inspections
Foundation Inspections
FREE 90-Day Home Warranty
From Roof To Foundation
Full Home
Furnace Inspections
Garages & Garage Doors
Gas Leak Detector Available
Guaranteed Home Inspection
Heating Inspection
Highly Trained Experts
Home Buyer's Inspection
Home Energy Audits
Home Improvements
Home Inspection
Home Inspection Reports Within 24 Hours w/ Photos
Home Inspection Services
Home Inspection Volusia County
Home Inspections
Home Inspector
Home Warranty Inspections
Honest And Positive Manner. Our Unique Reporting System
Honesty
Hot Tubs
Hotel
Hotel/motel Inspections
Household Drug Testing
HUD 203K Consultant
HVAC Inspections
IAQ2 And " Wind Mitigation (FL)"
Indoor Air Quality
Infrared / Thermal Scans
Insulation & Ventilation Issues
Interior / Basement / Crawl Space Inspection
Interior Inspections
InterNACHI Member
Investment Property
Kitchen And Bath Inspection
Lagoon Inspection
Lead
Lead Testing
Licensed & Insured
Light Commercial Building Inspection
Light Commercial Inspections (ASTM Standards)
Lock Changes
Log Homes
Maintenance And Repairs
Management
Mechanicals
Mildew
Mobile & Manufactured Home Inspection
Modular
Moisture & Water Infiltration Testing
Mold
Mold And Indoor Air Quality Services
Mold Inspections
Mold Testing
Mold Testing And Water Testing.
Move-in-certified-inspections
Multifamily Inspection
NACHI Member
New Construction Inspections
Partial Inspections
Plumbing System Inspection
Pool
Pool & Spa Inspections
PRE SALE INSPECTIONS FOR THE SELLER ARE AVILABLE SO YOU CAN SE
Pre-list Inspections
Pre-Listing Seller Inspections
Pre-Purchase
Pre-Purchase Inspections
Pre-Sale Home Inspection
Prompt Service
Property Inspections
Radon
Radon Gas Mitigation
Radon Gas Testing
Radon Gas Testing Services
Radon Testing
Radon Testing & Consultation
Real Estate
Real Estate Inspection
Real Estate Inspection Services
Real Estate Inspections
Real Estate Purchase Inspections
Reinspections
Renters Inspections
REO
Reserve Studies
Residential And Commercial
Residential Home Inspections
Restaurant Inspections & Environmental Services
Roof Certification
Roof Certifications
Roof Inspection
Roof Inspections
Roofing Certification Inspections
Second Opinion Inspections
Septic System Testing
Siding & Trim Inspection
Smoke & Carbon Monoxide Detectors
Structural Inspections
Stucco/EIFS
Synthetic Stucco
Thermal Imaging
Town Home Inspections
Trained & Certified
TRCC Phase Inspections
USDA
User Friendly Final Report With Summary
Warranty Inspections
Water Infiltration Investigation
Water Quality Testing
Water Testing
We Actually Walk The Roof
We Use The Latest Infrared Laser Temperature Technology
We Will Do Roof/attic Inspections
Well Water Testing
WETT Inspection
Wide Coverage Area
Wildlife Damage Inspections
Wind & Hail Inspection
Wind Mitigation Inspections
Years Of Experience