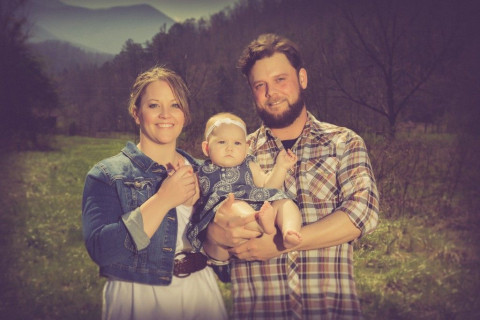 I consistently deliver quality and personal time and attention to all of my clients. From the first time you call, to your closing date (if need be) I always do my best be your solid point of contact throughout the entire process. Call me at 10pm with a question. Want to be at the inspection, but can only do weekends or after work? I'll make it happen if I can.
The most common comment I hear from clients and Realtors alike is how thorough our inspections are. I treat each home as if it were me having a vested interest in the property. This is key.
We are not a multi-inspector firm with several inspectors working for someone else for less than half the pay to the inspector. Do the math here. You get what you pay for, but you also get what someone else is getting paid to do.
I often go above and beyond the bare minimum of the Standards of Practice adopted by the State of Indiana. Some inspectors won't even get on roof tops, because we are not required to in Indiana.
I hold advanced certifications is several areas of inspection including: Residential Electrical Systems, Plumbing Systems, HVAC (Heating and Cooling), Commercial Electrical, Commercial Building Inspection, Septic Systems, Wood Destroying Insects, Pool Inspection and more.
​I have experience in new construction of residential homes and remodeling experience. I live in a 130 year old home in Historic Nashville, IN and am advanced in my knowledge of older homes and building techniques. I love getting into the depths of a truly old and historic home. This knowledge and expertise allows me to perform pre listing home inspections or pre purchase home inspections that will allow you receive the best overview of the property inspected in Indiana.
Specialties
1 Year Warranty Inspection
4 Point Insurance & Property Inspections
Attic And Garage Inspection
Attic Inspection
Available 7 Days A Week
Bank Owned
BANK OWNED PROPERTIES
Basement Foundation Inspections
Basement/Crawl Space/Slab Inspection
Building Inspection
Ceiling Inspection
Ceilings & Floors Inspection
Certified Professional Inspector
Certified Septic Inspection
Certified Well Inspection
Chimney & Fireplace Inspection
Client Will Receive Report Within 48 Hrs.
Commercial & Apartment Property Inspections
Complete Home Inspection Services
Condominium Inspections
Construction Progress Inspections
Deck Inspections
Drainage Issues
Electrical Inspections
Expert Witness Testimony
FHA/VA Foundation Certification
Foreclosure Bank Inspections
Foundation Inspections
Furnace Inspections
Garages & Garage Doors
Home Buyer's Inspection
Home Inspection
Home Inspection Reports Within 24 Hours w/ Photos
Home Inspection Services
Home Warranty Inspections
Honest And Positive Manner. Our Unique Reporting System
Honesty
HVAC Inspections
Infrared / Thermal Scans
Insulation & Ventilation Issues
Interior / Basement / Crawl Space Inspection
Interior Inspections
InterNACHI Member
Investment Property
Kitchen And Bath Inspection
Licensed & Insured
Log Homes
Mechanicals
Mobile & Manufactured Home Inspection
Moisture & Water Infiltration Testing
Multifamily Inspection
NACHI Member
New Construction Inspections
Pest Inspections
Plumbing System Inspection
Pool & Spa Inspections
PRE SALE INSPECTIONS FOR THE SELLER ARE AVILABLE SO YOU CAN SE
Pre-list Inspections
Pre-Listing Seller Inspections
Pre-Purchase
Pre-Purchase Inspections
Pre-Sale Home Inspection
Prompt Service
Property Inspections
Radon Gas Testing Services
Radon Testing
Real Estate Inspection Services
Real Estate Inspections
Real Estate Purchase Inspections
Reinspections
Residential And Commercial
Residential Home Inspections
Roof Inspections
Second Opinion Inspections
Septic System Testing
Structural Inspections
Termite Inspection Services
Town Home Inspections
Trained & Certified
User Friendly Final Report With Summary
Warranty Inspections
Water Testing
We Actually Walk The Roof
We Will Do Roof/attic Inspections
Well Water Testing
Wide Coverage Area
Wind Mitigation Inspections
Years Of Experience