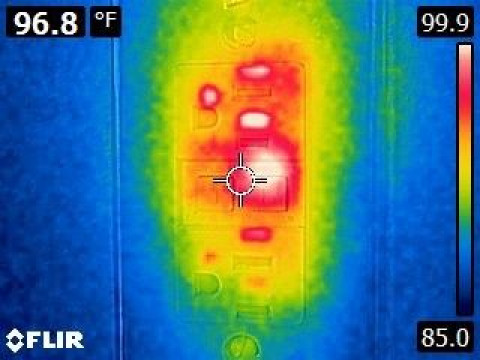 Full home inspection with termite and dry rot inspection, gas check, co2 check, and thermal inspection of readily accessible areas of the structure.
Albuquerque, Rio rancho, Los Lunas, Belen, Edgewood, Tijeras, jemez,
321.00 with tax, trip charge and conditions may apply, contact for details,find us on facebook, follow us on twitter and google plus,or visit us on the web @ www.entropyconcepts.biz and order 24 hrs a day. Thank You for choosing Entropy Concepts.
Specialties
Attic And Garage Inspection
Basement Foundation Inspections
Basement/Crawl Space/Slab Inspection
Carpet & Flooring Inspection
Ceilings & Floors Inspection
Chimney & Fireplace Inspection
Commercial & Apartment Property Inspections
Complete Home Inspection Services
Condominium Inspections
Condominiums
Deck Inspections
Drainage Issues
Electrical Inspections
Entropy Concepts Advantage
Exterior Inspection
FHA/HUD Home Inspections
Flat Roof Surveys
Foreclosure Bank Inspections
Foundation Inspections
Furnace Inspections
Garages & Garage Doors
Home Buyer's Inspection
Home Inspection
Home Inspection Reports Within 24 Hours w/ Photos
Home Inspection Services
HVAC Inspections
Infrared / Thermal Scans
Insulation & Ventilation Issues
Interior / Basement / Crawl Space Inspection
Interior Inspections
Investment Property
Kitchen And Bath Inspection
Licensed & Insured
Mechanicals
Mobile & Manufactured Home Inspection
Multifamily Inspection
Pest Inspections
Plumbing System Inspection
PRE SALE INSPECTIONS FOR THE SELLER ARE AVILABLE SO YOU CAN SE
Pre-list Inspections
Pre-Listing Seller Inspections
Pre-Purchase
Pre-Purchase Inspections
Pre-Sale Home Inspection
Prompt Service
Property Inspections
Real Estate Inspection Services
Real Estate Inspections
Real Estate Purchase Inspections
Residential And Commercial
Residential Home Inspections
Roof Inspections
Second Opinion Inspections
Structural Inspections
Termite Inspection Services
Thermal Electrical Inspections
Town Home Inspections
User Friendly Final Report With Summary
We Actually Walk The Roof
We Will Do Roof/attic Inspections
Years Of Experience