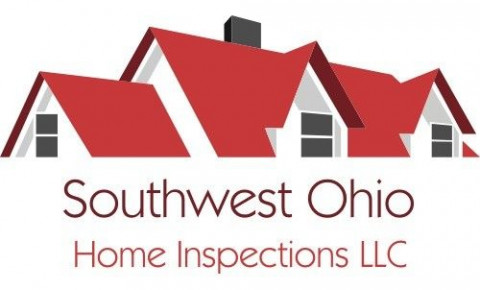 We are an InterNACHI certified home inspection service based Dayton, Ohio and we provide home inspection services to the Dayton Ohio and Northern Cincinnati real estate markets. The counties we provide inspection services include Montgomery, Warren, Butler, Greene, Preble, and Clinton.
Southwest Ohio Home Inspections utilizes it's inspector's extensive training and knowledge, as well as an extreme amount of attention to detail, to provide our clients with the most informative home inspection in the market. Each home inspection receives a thorough home inspection report, sent to our client via email, which details any possible defects within the home, the age of it's vital systems, and tips to help our client maintain their wonderful new home for a lifetime of memories. Call today!
Specialties
1 Year Warranty Inspection
Attic And Garage Inspection
Available 7 Days A Week
BANK OWNED PROPERTIES
Basement Foundation Inspections
Basement/Crawl Space/Slab Inspection
Ceiling Inspection
Ceilings & Floors Inspection
Certified Professional Inspector
Client Will Receive Report Within 48 Hrs.
Commercial & Apartment Property Inspections
Complete Home Inspection Services
Condominium Inspections
Condominiums
Construction Progress Inspections
Deck Inspections
Drainage Issues
Electrical Inspections
Exterior Inspection
FHA/HUD Home Inspections
Foreclosure Bank Inspections
Foundation Inspections
Furnace Inspections
Garages & Garage Doors
Home Buyer's Inspection
Home Inspection
Home Inspection Reports Within 24 Hours w/ Photos
Home Inspection Services
Home Warranty Inspections
HVAC Inspections
Indoor Air Quality
Insulation & Ventilation Issues
Interior / Basement / Crawl Space Inspection
Interior Inspections
InterNACHI Member
Investment Property
Kitchen And Bath Inspection
Licensed & Insured
Log Homes
Mobile & Manufactured Home Inspection
Mold And Indoor Air Quality Services
Mold Testing
Multifamily Inspection
NACHI Member
New Construction Inspections
Pest Inspections
Plumbing System Inspection
PRE SALE INSPECTIONS FOR THE SELLER ARE AVILABLE SO YOU CAN SE
Pre-list Inspections
Pre-Listing Seller Inspections
Pre-Purchase
Pre-Purchase Inspections
Pre-Sale Home Inspection
Prompt Service
Property Inspections
Radon Gas Testing Services
Radon Testing
Real Estate Inspection Services
Real Estate Inspections
Real Estate Purchase Inspections
Reinspections
Residential And Commercial
Residential Home Inspections
Roof Inspections
Second Opinion Inspections
Structural Inspections
Synthetic Stucco
Termite Inspection Services
Town Home Inspections
Trained & Certified
User Friendly Final Report With Summary
Warranty Inspections
We Will Do Roof/attic Inspections
Wide Coverage Area
Years Of Experience