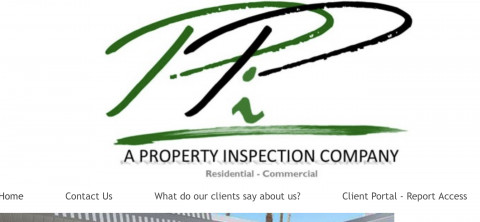 I am a nationally trained, licensed and certified professional inspector. I originally started inspecting homes in Florida, which requires 220 hours of education and training, passing a national exam, maintain GL insurance, and continuing education. Utah and California currently, doesn't require these. However, I keep my Florida license active, so when these states move to requiring home inspectors to be licensed, I can transfer my Florida license over.
When choosing a home inspector, keep in mind- this is most likely the largest investment you're going to make.
When I first started inspecting homes (8 plus years, and over 3,000 inspections ago), I was the cheapest- I had no experience and needed clients. That how it starts. Just remember, an inspector with more experience is an inspector that can provide more accurate and valuable information, and give you more peace of mind!
I am a member of NACHI, and stay current and trained with all aspects of home inspecting, to provide you with the best possible service.
I love providing clients with information about their potential purchase. A home is usually the single largest investment a person will make. I love providing valuable information about the condition of the home and its systems, so my clients can make an informed decision about their purchase.
Specialties
1 Year Warranty Inspection
4 Point Insurance & Property Inspections
AHIT Trained
Ask About Our $100 Express Complete Home Inspection!
Available 7 Days A Week
Basement/Crawl Space/Slab Inspection
Certified Professional Inspector
Commercial & Apartment Property Inspections
Complete Home Inspection Services
Condominium Inspections
Construction Progress Inspections
Deck Inspections
Dispute Resolution
Drainage Issues
Electrical Inspections
Expert Witness Testimony
Exterior Inspection
Foreclosure Bank Inspections
Four Point Insurance Inspections
Furnace Inspections
Home Buyer's Inspection
Home Energy Audits
Home Inspection
Home Inspection Reports Within 24 Hours w/ Photos
Home Warranty Inspections
HVAC Inspections
Infrared / Thermal Scans
Insulation & Ventilation Issues
Interior Inspections
InterNACHI Member
Kitchen And Bath Inspection
Lead Testing
Licensed & Insured
Log Homes
Mechanicals
Meth Testing
Mildew
Mobile & Manufactured Home Inspection
New Construction Inspections
Pool & Spa Inspections
PRE SALE INSPECTIONS FOR THE SELLER ARE AVILABLE SO YOU CAN SE
Pre-list Inspections
Pre-Listing Seller Inspections
Pre-Purchase Inspections
Pre-Sale Home Inspection
Prompt Service
Property Inspections
Radon Gas Testing Services
Real Estate Inspection Services
Real Estate Inspections
Real Estate Purchase Inspections
Reinspections
Residential Home Inspections
Roof Inspections
Second Opinion Inspections
Structural Inspections
Town Home Inspections
Trained & Certified
Warranty Inspections
Water Quality Testing
We Will Do Roof/attic Inspections
Wind Mitigation Inspections
Years Of Experience