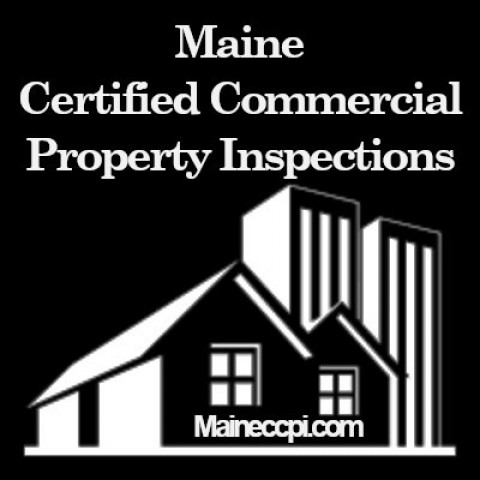 Thermal Imaging complete Home Inspection Services by James MacNaughtonBuying a home can quite possibly be the single largest investment in your lifetime .Before making this purchase you
should be positive that you have the right Inspection of the property made first to be as well informed as possible.
That is why you should have a complete home inspection by AnnRuel Services. With the experience of hundreds of
Insurance inspections, training from the International Association of Certified Home Inspectors, Rutgers University
and Southern Maine Community College, Mold Inspection Certification, he has done his homework.
Adding his most recent accomplishment Thermal Imaging and Building Science certification to
the list. What to look for, what will your insurance company want to see, what safety issues
and property protection issues need to be addressed to protect you and your investment.
The proper inspection can easily save you thousands of dollars and knowing what Insurance
inspectors are looking for when adjusting your rates can save you more than the Inspection
cost with us in a single year on your rates alone. No Home Inspector has a crystal Ball
and can foretell the future but a well-informed inspector knows what to look for and can
make educated assumptions with pretty good accuracy. We use Thermal Imaging with
all inspections offering quality work at Competitive rates
Specialties
- More Than 10 Years Experience In Program/Project Management An
90 Day Warranty
Air Conditioner
Air Sampling
Allergen Testing
And Renovations.
Apartment Buildings
Architectural Consultation
Asbestos Testing
ASHI Certified
Attached And/or Abutted Porches
Attic And Garage Inspection
Available 7 Days A Week
Bank Owned
BANK OWNED PROPERTIES
Basement Foundation Inspections
Basement/Crawl Space/Slab Inspection
Bonded
Builders Warranty Inspections
Building Inspection
Carpet & Flooring Inspection
Ceiling Inspection
Ceilings & Floors Inspection
Certified Professional Inspector
Commercial & Apartment Property Inspections
Commercial & Residential Construction
Credit Cards Accepted
Deck Inspections
Dispute Resolution
Drainage Issues
Electrical Inspections
Expert Witness Testimony
Exterior Inspection
Fast Reports
FHA/HUD Home Inspections
FHA/VA Foundation Certification
Field Service Inspections
Flat Roof Surveys
Foreclosure Bank Inspections
Foundation Inspections
Full Home
Garages & Garage Doors
Home Buyer's Inspection
Home Energy Audits
Home Improvements
Home Inspection
Home Inspection Reports Within 24 Hours w/ Photos
Home Inspection Services
Hot Tubs
Indoor Air Quality
Infrared / Thermal Scans
Insulation & Ventilation Issues
Insurance Inventory Photography
Interior / Basement / Crawl Space Inspection
Interior Inspections
InterNACHI Member
Investment Property
Kitchen And Bath Inspection
Lagoon Inspection
Lead Testing
Licensed & Insured
Light Commercial Building Inspection
Mechanicals
Mildew
Mobile & Manufactured Home Inspection
Moisture & Water Infiltration Testing
Mold Testing
Multifamily Inspection
NACHI Member
New Construction Inspections
Pest Inspections
PRE SALE INSPECTIONS FOR THE SELLER ARE AVILABLE SO YOU CAN SE
Pre-list Inspections
Pre-Listing Seller Inspections
Pre-Purchase
Pre-Purchase Inspections
Pre-Sale Home Inspection
Prompt Service
Property Inspections
Radon Gas Mitigation
Radon Gas Testing Services
Real Estate Inspection Services
Real Estate Inspections
Real Estate Purchase Inspections
Reinspections
Residential And Commercial
Residential Home Inspections
Roof Inspections
Second Opinion Inspections
Structural Inspections
Synthetic Stucco
Termite Inspection Services
Town Home Inspections
Trained & Certified
User Friendly Final Report With Summary
Water Testing
We Will Do Roof/attic Inspections
Well Water Testing
Wind Mitigation Inspections