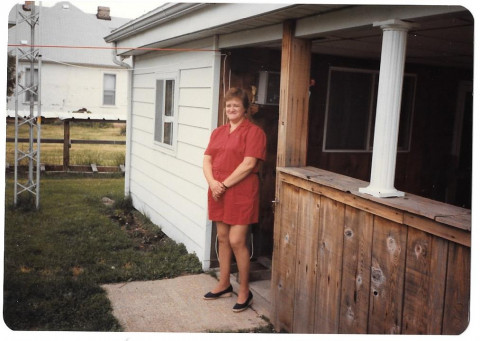 Full Home Inspections include: Roof(s), vents, plumbing vents, flashing's, and trim. Gutters and downspouts. Skylights, roof windows, windows, doors, locks, and exterior siding material condition, chimney(s) and other areas of potential moisture infiltration's. Decks, porches or stoops, sidewalks, and railings. Eaves, soffit, and fascia. Immediate and lot grade and drainage. Sub drains are not evaluated. Basement foundation or crawlspace. Water penetration or intrusion evidence and foundation cracks, mortar loss, or movement, vapor barrier condition or if present, and moisture or Pest damage to wood flooring or frame design and materials. Heating and Cooling systems. cold air return and ducts. Main water line and shut off valves. Water heating system condition and operation. Interior plumbing fixtures and faucets. Drainage of sump pumps with access to floats. Incoming electrical service entry line and meter box. Main disconnect and service amperage. Electrical panels, main, secondary, or sub(s), breakers, fuses. and wiring that is visible to evaluate for improper splicing, size for usage, and defects. Grounding and bonding. GFCI's and AFCI's. Fireplace damper, fire clay brick and mortar condition, serviceable ash dump door, if present and flue buildup if visible. Insulation and ventilation to crawl and attic areas. Garage doors, safety sensors, and openers. Gas lines, shut off valves to gas services, interior walls, ceilings, floors, ceiling fans, exhaust fans, for bath(s) and kitchen, general overall visual evaluation of condition from top to bottom or property inspecting. Over 4,000 inspections since 1993, including small commercial and investment property inspections. Past fire restoration experience and 40 years of construction and related component experience. Top rated inspector and inspection company for 2013-2018! That's 6 years in a row, and by 39 times more than all others in five counties I serve combined, in areas closest to Terre Haute, Brazil, Rockville, Clinton, Greencastle, Cloverdale, and more areas near Brazil and Terre Haute. Received the 2015 Best of Terre Haute Award, for Best Inspection Company in Terre Haute, In. A+ rating with the BBB with reviews since joining in 2007. Certified Lead base visual assessment inspector in In. and certified Indiana Rural Housing Inspector, licensed Wood destroying pest inspector, perform well system component evaluations, septic dye testing, and water sample collections for lab testing, Radon monitoring services and on site consultation. Licensed, and insured. Lic. #HI00500181 and WDI Lic. #217394 & #F36801. STILL, Proven the BEST!
Call today for free estimates. Quality Service and Integrity since 1993. www.toddprofessionalhomeinspection.com
Specialties
Apartment Buildings
Attached And/or Abutted Porches
Attic And Garage Inspection
Attic Inspection
Basement Foundation Inspections
Basement/Crawl Space/Slab Inspection
Bonded
Building Inspection
Building Inspection Service
Ceiling Inspection
Ceilings & Floors Inspection
Certified Professional Inspector
Certified To Most All Your Inspection Needs.
Chimney & Fireplace Inspection
Client Will Receive Report Within 48 Hrs.
Commercial & Apartment Property Inspections
Complete Home Inspection Services
Comprehensive Full Home Inspections
Condo Inspections
Condominium Inspections
Condominiums
Construction Progress Inspections
Deck Inspections
Drainage Issues
Electrical Inspections
Expert Witness Testimony
Exterior Inspection
Fast Reports
FHA/HUD Home Inspections
Follow-ups If Needed
Foreclosure Bank Inspections
Foundation Inspections
From Roof To Foundation
Full Home
Furnace Inspections
Garages & Garage Doors
Home Buyer's Inspection
Home Improvements
Home Inspection
Home Inspection Reports Within 24 Hours w/ Photos
Home Inspection Services
Home Inspector
Honest And Positive Manner. Our Unique Reporting System
Honesty
HVAC Inspections
Infrared / Thermal Scans
Insulation & Ventilation Issues
Interior / Basement / Crawl Space Inspection
Interior Inspections
Investment Property
Kitchen And Bath Inspection
Licensed & Insured
Light Commercial Building Inspection
Log Homes
Maintenance And Repairs
Mobile & Manufactured Home Inspection
Modular
New Construction Inspections
Partial Inspections
Pest Inspections
Plumbing System Inspection
PRE SALE INSPECTIONS FOR THE SELLER ARE AVILABLE SO YOU CAN SE
Pre-list Inspections
Pre-Listing Seller Inspections
Pre-Purchase
Pre-Purchase Inspections
Pre-Sale Home Inspection
Prompt Service
Property Inspections
Radon
Radon Gas Testing Services
Radon Testing
Real Estate Inspection Services
Real Estate Inspections
Real Estate Purchase Inspections
Reinspections
Renters Inspections
REO
Residential And Commercial
Residential Home Inspections
Roof Inspection
Roof Inspections
Septic System Testing
Structural Inspections
Termite Inspection
Termite Inspection Services
Town Home Inspections
Trained & Certified
User Friendly Final Report With Summary
Water Quality Testing
Water Testing
We Actually Walk The Roof
We Will Do Roof/attic Inspections
Well Water Testing
Wide Coverage Area
Wind & Hail Inspection
Years Of Experience