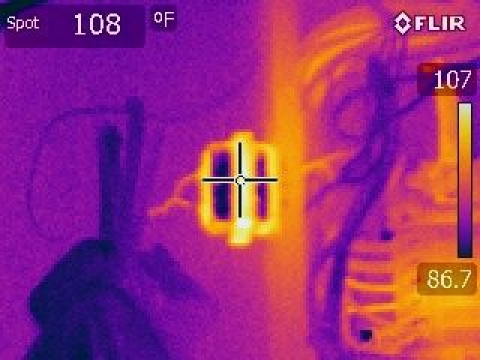 If you are in need of any type property inspection, your search ends here and now! The reasons why I am the right choice for your inspection are simple:
All inspections are done with Android tablet technology that enables your inspection to be completed on location as I observe any possible issues, not hours later trying to remember things back at the office from photos, like most inspectors do. This enables me to be both extremely accurate and efficient. Most inspectors take a minimum of 24 hours to turn around an inspection report.
Your inspection report will be thorough, with photos of any issues found. A final walkthrough will be conducted at the end to go over everything that will be listed in the report. If you are not able to be present, I can videotape the walkthrough and post privately to Youtube to view. No other inspector is leveraging technology for your benefit quite like this.
The industry average inspector services your inspection with maybe $1,200 worth of basic tools and equipment. My high-tech equipment ranges from a $4,000 Infrared Thermal Imaging camera system to search for sources of water intrusion, missing insulation, and unsafe electrical issues, to an Andriod controlled HD camera drone helicopter to view hard to reach roofs. The over $8,000 in high-tech equipment I utilize speaks to the level of service I provide.
I am not only a licensed home inspector but also a state licensed residential contractor. Having the experience of both building and repairing houses, I can spot tell tale signs of potential construction related problems that home inspection schools just cannot teach.
Specialties
1 Year Warranty Inspection
4 Point Insurance & Property Inspections
Available 7 Days A Week
Chinese (Toxic) Drywall Inspections
Commercial & Apartment Property Inspections
Condominiums
FHA/HUD Home Inspections
Home Inspection Reports Within 24 Hours w/ Photos
Home Warranty Inspections
InterNACHI Member
Licensed & Insured
Mobile & Manufactured Home Inspection
Moisture & Water Infiltration Testing
Multifamily Inspection
New Construction Inspections
Pre-Listing Seller Inspections
Residential And Commercial
Wind Mitigation Inspections
Years Of Experience