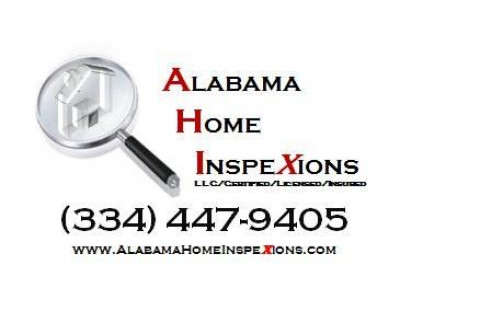 The property buying process doesn't need to be stressful and complicated. Choosing a qualified, honest, and experienced home inspector can give you the knowledge and confidence you need to make sound real estate purchasing decisions. At Alabama Home InspeXions, our comprehensive inspections and commitment to honesty and accuracy bring peace of mind to every client.
We take the time to do the job right. We spend time with you, clearly explaining our findings, giving you real answers that can help you make the right decision. We understand how important a real estate purchase is to you. Once our thorough inspection is complete, we will review the report with you right on the spot. You'll then receive a copy sent to your email inbox. Hard copies can be mailed to your current residence upon request. This complete report includes photos and explanations as well as home maintenance tips. We don't consider a job to be complete until all of your questions are answered.
As a buyer, having a home inspection by AHI can help to empower you when negotiating the purchase of your new home, or simply help you achieve peace of mind on move in day. As a seller, an AHI home inspection report can assist you in preparing your home for placement on the market. Schedule your home inspection today.
Specialties
AHIT Trained
Available 7 Days A Week
Basement Foundation Inspections
Basement/Crawl Space/Slab Inspection
Ceilings & Floors Inspection
Certified Professional Inspector
Complete Home Inspection Services
Foreclosure Bank Inspections
Home Buyer's Inspection
Home Improvements
Home Inspection Reports Within 24 Hours w/ Photos
Interior / Basement / Crawl Space Inspection
Investment Property
Licensed & Insured
Mobile & Manufactured Home Inspection
New Construction Inspections
Pool & Spa Inspections
Pre-Purchase
Pre-Purchase Inspections
Property Inspections
Real Estate Inspection Services
Real Estate Inspections
Real Estate Purchase Inspections
Residential Home Inspections
Town Home Inspections
Trained & Certified
We Actually Walk The Roof
We Will Do Roof/attic Inspections
Years Of Experience