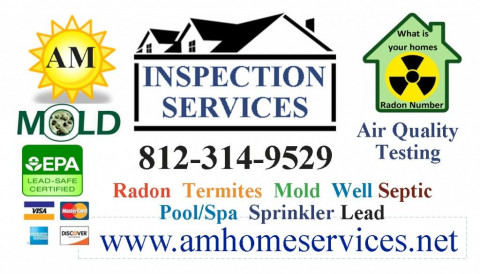 Our company is based on the belief that our customers needs are of the utmost importance. Our entire team is committed to meeting those needs.
We would welcome the opportunity to earn your trust
and deliver you the best service in the industry. We always encourage you to walk with us. This way we can go through the home inspection process together and help educate you on what is going on inside and outside the home. We always encourage you to ask us questions. This way there are no surprises down the road.
Specialties
4 Point Insurance & Property Inspections
Available 7 Days A Week
Basement Foundation Inspections
Basement/Crawl Space/Slab Inspection
Certified Professional Inspector
Commercial & Apartment Property Inspections
Complete Home Inspection Services
Condominium Inspections
Deck Inspections
Drainage Issues
Electrical Inspections
Exterior Inspection
Field Service Inspections
Flat Roof Surveys
Foreclosure Bank Inspections
Home Buyer's Inspection
Home Energy Audits
Home Inspection
Home Inspection Reports Within 24 Hours w/ Photos
HVAC Inspections
Indoor Air Quality
Infrared / Thermal Scans
Insulation & Ventilation Issues
Interior Inspections
InterNACHI Member
Kitchen And Bath Inspection
Lead Testing
Licensed & Insured
Log Homes
Mechanicals
Mildew
Moisture & Water Infiltration Testing
Mold Testing
New Construction Inspections
Pest Inspections
PRE SALE INSPECTIONS FOR THE SELLER ARE AVILABLE SO YOU CAN SE
Pre-list Inspections
Pre-Listing Seller Inspections
Pre-Purchase Inspections
Pre-Sale Home Inspection
Property Inspections
Radon Gas Testing Services
Real Estate Inspection Services
Real Estate Inspections
Real Estate Purchase Inspections
Residential Home Inspections
Roof Inspections
Septic System Testing
Structural Inspections
Synthetic Stucco
Termite Inspection Services
Town Home Inspections
Trained & Certified
We Will Do Roof/attic Inspections
Well Water Testing
Years Of Experience