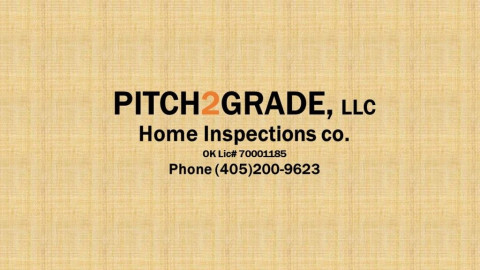 Home inspections, OK state lic# 70001185
Services Offered:
Home inspections, performed by the ASHI standards of practice, by check list & narrative report. it is my goal of the inspection to put the home buyer in a better position to make a buying decision.
call to schedule an inspection.
Specialties
AHIT Trained
Attic And Garage Inspection
Blower Door Testing
Ceiling Inspection
Chimney & Fireplace Inspection
Client Will Receive Report Within 48 Hrs.
Complete Home Inspection Services
Condominium Inspections
Deck Inspections
Drainage Issues
Electrical Inspections
Exterior Inspection
Field Service Inspections
Foreclosure Bank Inspections
Foundation Inspections
Furnace Inspections
Home Buyer's Inspection
Home Energy Audits
Home Inspection Reports Within 24 Hours w/ Photos
Hot Tubs
HVAC Inspections
Insulation & Ventilation Issues
Interior / Basement / Crawl Space Inspection
Interior Inspections
InterNACHI Member
Investment Property
Kitchen And Bath Inspection
Licensed & Insured
Mechanicals
Mobile & Manufactured Home Inspection
New Construction Inspections
Plumbing System Inspection
Pool & Spa Inspections
Pre-Listing Seller Inspections
Real Estate Inspection Services
Residential Home Inspections
Roof Inspections
Septic System Testing
Structural Inspections
Trained & Certified
Water Testing
WELL & SEPTIC
Well & SEPTIC Inspections
Well Water Testing
Years Of Experience