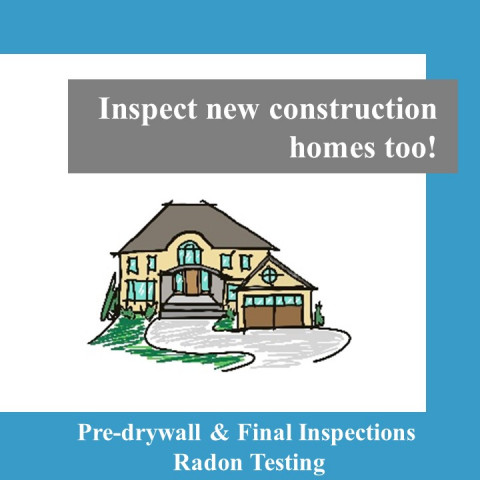 Professional Home Inspections and Radon Gas Testing
Professional home inspectors, Dennis Pelczynski and Gregory Svarverud provide unbiased home inspection services throughout Fairfax, Loudoun, Prince William and surrounding counties as well as the District of Columbia, Prince Georges and Montgomery Counties.
The home inspection process provides you with a thorough, top to bottom inspection including: roof, structure, foundations, attic ventilation and insulation, doors and windows, interior and exterior walls, plumbing and electrical systems, HVAC systems, kitchens (built-in appliances) and bathrooms.
Whether you are a first-time home buyer, a seasoned home buyer or in the process of listing your house for sale, Dennis' inspection process and report will educate you on the condition of the property and provide helpful maintenance information.
Specialties
1 Year Warranty Inspection
ASHI And NOVA ASHI Member
ASHI Certified
Available 7 Days A Week
Basement/Crawl Space/Slab Inspection
Ceiling Inspection
Ceilings & Floors Inspection
Certified Professional Inspector
Client Encourged To Attend Inspection
Client For Life
Client Will Receive Report Within 48 Hrs.
Complete Home Inspection Services
Condominium Inspections
Condominiums
Electrical Inspections
Exterior Inspection
First Time Home Buyer Friendly
Foreclosure Bank Inspections
Home Buyer's Inspection
Home Inspection
Home Inspection Reports Within 24 Hours w/ Photos
Home Inspection Services
Home Warranty Inspections
Interior / Basement / Crawl Space Inspection
Interior Inspections
InterNACHI Member
Investment Property
Kitchen And Bath Inspection
Licensed & Insured
Mobile & Manufactured Home Inspection
NACHI Member
New Construction Inspections
Photos Of Defects Included In Report
Plumbing System Inspection
PRE SALE INSPECTIONS FOR THE SELLER ARE AVILABLE SO YOU CAN SE
Pre-list Inspections
Pre-Listing Seller Inspections
Pre-Purchase
Pre-Purchase Inspections
Pre-Sale Home Inspection
Prompt Service
Property Inspections
Radon Gas Testing Services
Real Estate Inspection Services
Real Estate Inspections
Real Estate Purchase Inspections
Reinspections
Residential Home Inspections
Roof Inspections
Second Opinion Inspections
Town Home Inspections
Trained & Certified
User Friendly Final Report With Summary
Walk & Talk Consultations
Warranty Inspections
We Will Do Roof/attic Inspections
Years Of Experience