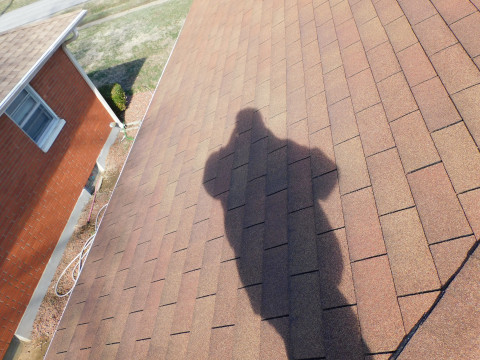 Certified, Licensed & Insured Home Inspector.
We offer to new or existing home buyers and sellers a complete home system inspection. We start by inspecting your structure & exterior to make sure the building is sound. The plumbing & electricity so their are no surprises. The roof and gutters to make sure your home is safe from the weather elements. The HVAC, Insulation & attic to make sure your home will be heated and cooled properly. To complete the on site inspection, we inspect the interior and built-in kitchen appliances.
The on site inspection information is then used to create your home inspection report. A user friendly report that can be accessed by you on HomeGauge Cloud. A report that comes with comments and pictures of any material defects or safety items found.
Your home inspection report will be available for your viewing within 24 hours of my leaving the home inspection site. The report can be viewed at any time, from any where. It can be saved to your computer, printed or forwarded by you, to anyone of your choosing at any time.
Specialties
Air Conditioner
Apartment Buildings
Appliances
Attic And Garage Inspection
Attic Inspection
Basement Foundation Inspections
Basement/Crawl Space/Slab Inspection
Building Inspection
Building Inspection Service
Ceiling Inspection
Ceilings & Floors Inspection
Certified Home Inspector
Certified Professional Inspector
Certified To Most All Your Inspection Needs.
Chimney & Fireplace Inspection
Commercial & Apartment Property Inspections
Commercial & Residential Construction
Complete Home Inspection Services
Comprehensive Full Home Inspections
Condo Inspections
Condominium Inspections
Condominiums
Deck Inspections
Drainage Issues
Electrical Inspections
Exterior Inspection
Fast Reports
FHA/HUD Home Inspections
FHA/VA Foundation Certification
Fire Safety
Flooring
Follow-ups If Needed
Foreclosure Bank Inspections
Foundation Inspections
From Roof To Foundation
Furnace Inspections
Garages & Garage Doors
Home Buyer's Inspection
Home Improvements
Home Inspection
Home Inspection Reports Within 24 Hours w/ Photos
Home Inspection Services
Home Inspector
Honesty
HVAC Inspections
Insulation & Ventilation Issues
Interior / Basement / Crawl Space Inspection
Interior Inspections
InterNACHI Member
Investment Property
Kitchen And Bath Inspection
Licensed & Insured
Light Commercial Building Inspection
Mobile & Manufactured Home Inspection
Multifamily Inspection
NACHI Member
New Construction Inspections
Partial Inspections
Pest Inspections
Plumbing System Inspection
PRE SALE INSPECTIONS FOR THE SELLER ARE AVILABLE SO YOU CAN SE
Pre-list Inspections
Pre-Listing Seller Inspections
Pre-Purchase
Pre-Purchase Inspections
Pre-Sale Home Inspection
Prompt Service
Property Inspections
Radon Gas Testing Services
Radon Testing
Real Estate
Real Estate Inspection Services
Real Estate Inspections
Real Estate Purchase Inspections
Reinspections
REO
Residential And Commercial
Residential Home Inspections
Roof Inspections
Smoke & Carbon Monoxide Detectors
Structural Inspections
Termite Inspection
Termite Inspection Services
Town Home Inspections
Trained & Certified
User Friendly Final Report With Summary
We Will Do Roof/attic Inspections
Wide Coverage Area
Wind & Hail Inspection
Years Of Experience