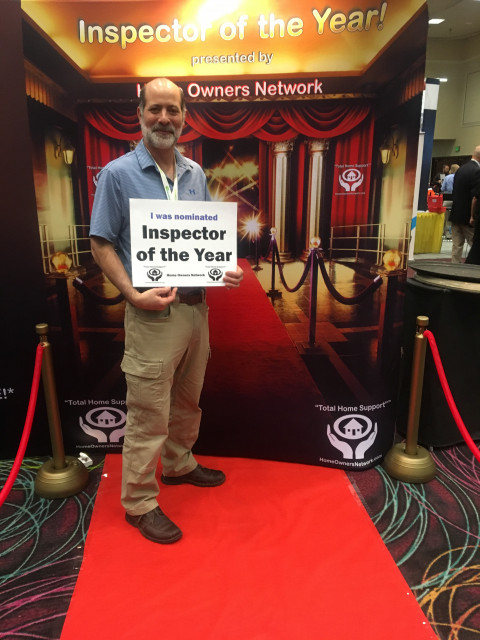 If Walls Could Talk, You Wouldn't Need To Hire Us! We know there are many home inspectors you can choose to work with, but our mission is to help families live in a safe, healthy, and comfortable home, and we believe our home inspections help complete this mission. Reliable Home Services has been providing home inspections, building consulting services and environmental testing since 1992. We offer a motivated group of successful home inspection professionals who are dedicated to putting the DC metro area's client's needs first. We provide a comprehensive examination and the expert information you need to thoroughly understand the importance of your real estate decisions. Using the most cutting edge technology and invoking in constant education and training, Reliable Home Services' inspectors are always prepared and ahead of the market. These efforts have paid off because we are among the top home inspection firms in the area and we are an award winning inspection company! Our inspectors are full-time, ASHI certified, experienced professionals. When you choose an ASHI inspector, you will be working with a professional home inspector who has passed the most rigorous technical examinations in effect today, including inspectors who are required to perform more than 250 professional inspections before they are even allowed to call themselves "certified". David Goldberg has over 30 years experience as a certified ASHI home inspector. He is President of the MD ASHI chapter, Mac-ASHI, and instrumental in orchestrating education and technical seminars twice per year for ASHI inspectors as a means for them to meet their annual continuing education requirements. Our inspectors have a construction background and are licensed in MD and VA and insured. We have a full-service office staff to meet your immediate needs. We offer Residential Home Inspections, Cursory (Walk & Talk) Home Inspections, New Construction Inspections, Pre-Sale Inspections, Pre-Drywall Inspections, Commercial Inspections, Radon/Mold/Asbestos/Air Quality Testing, Construction/Rehab Consulting, Competitive pricing, Preventative maintenance advice, Life-time expectancy of the major systems, and Free phone and email consultations for as long as you own the home. WE GO BEYOND THE SCOPE OF A STANDARD HOME INSPECTION BY EXAMINING ADDITIONAL ITEMS AND OFFERING SUGGESTIONS THAT WILL HELP YOU AS A HOMEOWNER. We provide a 20-page computer generated inspection report, which is a checklist and narrative format, including color photographs, via email within 24 hours of completion of the inspection; we always attempt to send it the same evening. We work for you and no one else. We enter each inspection with the understanding that everything is broken until it proves otherwise.
Our inspectors do a thorough inspection of the home and the end result is that you save more money. David Goldberg has the reputation by some real estate agents as being too picky and thorough - exactly what you should want in your home inspector! We generally can schedule an inspection within a few days of your call. Call us today to schedule your home inspection.
Specialties
1 Year Warranty Inspection
11th Month Inspection
Apartment Buildings
Apt./Condo Inspection
Asbestos Testing
ASHI Certified
Attic And Garage Inspection
Basement Foundation Inspections
Basement/Crawl Space/Slab Inspection
Builders Warranty Inspections
Ceiling Inspection
Ceilings & Floors Inspection
Certified Professional Inspector
Chimney & Fireplace Inspection
Client Will Receive Report Within 48 Hrs.
Commercial & Apartment Property Inspections
Commercial & Residential Construction
Complete Home Inspection Services
Comprehensive Full Home Inspections
Condominium Inspections
Condominiums
Construction Progress Inspections
Deck Inspections
Drainage Issues
Electrical Inspections
Exterior Inspection
Fast Reports
Flat Roof Surveys
Foreclosure Bank Inspections
Foundation Inspections
From Roof To Foundation
Full Home
Furnace Inspections
Garages & Garage Doors
Home Buyer's Inspection
Home Inspection
Home Inspection Reports Within 24 Hours w/ Photos
Home Inspection Services
Honest And Positive Manner. Our Unique Reporting System
Honesty
HVAC Inspections
Indoor Air Quality
Infrared / Thermal Scans
Insulation & Ventilation Issues
Interior / Basement / Crawl Space Inspection
Interior Inspections
Investment Property
Kitchen And Bath Inspection
Licensed & Insured
Light Commercial Building Inspection
Log Homes
Moisture & Water Infiltration Testing
Mold
Mold And Indoor Air Quality Services
Mold Inspections
Mold Testing
Multifamily Inspection
New Construction Inspections
Partial Inspections
Plumbing System Inspection
PRE SALE INSPECTIONS FOR THE SELLER ARE AVILABLE SO YOU CAN SE
Pre-list Inspections
Pre-Listing Seller Inspections
Pre-Purchase
Pre-Purchase Inspections
Pre-Sale Home Inspection
Prompt Service
Property Inspections
Radon
Radon Gas Testing Services
Radon Testing
Radon Testing & Consultation
Real Estate Inspection Services
Real Estate Inspections
Real Estate Purchase Inspections
Reinspections
Residential And Commercial
Residential Home Inspections
Second Opinion Inspections
State Licensed Building Inspector
Structural Inspections
Town Home Inspections
Trained & Certified
User Friendly Final Report With Summary
Warranty Inspections
We Will Do Roof/attic Inspections
Wide Coverage Area
Years Of Experience