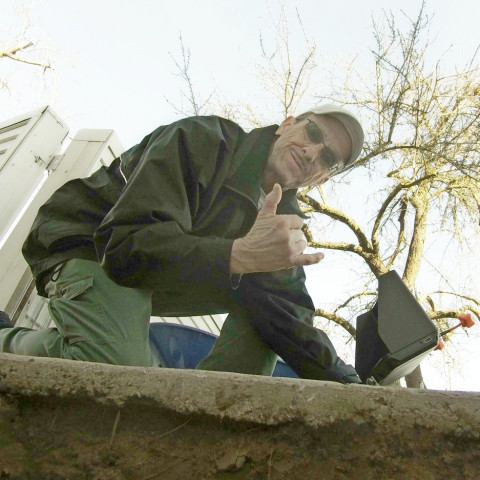 Scot Baker is one of the most experienced home inspectors in California. With thousands of home inspections completed, we have the knowledge, skills, and experience to give you the best home inspection possible
In addition to years of home inspections, we also have a strong construction background that gives us an insight into homes that is hard to match. Why is this so important?
Choosing the right home inspector is like choosing the right doctor. You want one that has experience with our issues, has healed others with our problems, and doesn't just have "book knowledge". So how much experience do we have exactly?
Below is just some of our years of experience and some of our many certifications. We here at Baker Inspection Group work hard to be the best!
Our Experience and Qualifications
Scot Baker – Owner and Lead Home Inspector
International Association of Certified Home Inspectors
International Association of Certified Indoor Air Consultants
Huff Construction Company, Inc. – Commercial Project Superintendent
Fountain Creek Commercial Plaza, Pleasanton, CA
CV Fabricators Inc. Commercial Office and Shop, Manteca, CA
Del Webb |Woodbridge Lakeview Clubhouse, Manteca, CA
Bethany Christian Services Adoption Commercial Building, Modesto, CA
Oak Valley Commercial Bank March Lane Branch, Stockton, CA
Chapman University Brandman Campus, Visalia, CA
Children's Hospital Doctor's Offices, Modesto, CA
Tractor Supply Commercial Building, Ripon, CA
Les Schwab Tire Commercial Building, Ripon, CA
Teakwood Builders, Inc. – Lead Carpenter
Conboy & Mannion Contracting, Inc. – Assistant Superintendent
Talbots Inc., Fishkill, NY
Talbots Inc., Saratoga Springs, NY
Panera Bread, Saratoga, NY
Barr & Barr, Inc. – Commercial Assistant Superintendent
Bennington College Three Dormitory Buildings, Bennington, VT
Howard Dean Education Center Remodel, Springfield, VT
Sturdy Memorial Hospital, Attleboro, MA
Commercial Project Superintendent for the following projects:
San Mateo Credit Union, San Mateo, CA
Metro One Credit Union, Pittsburg and Antioch, CA
West One Credit Union, Pleasanton, CA
Oakland Municipal Credit Union, Oakland, CA
USE Credit Union, San Diego, CA
Our Other Experience:
Baker Construction Company – Union Trained and Certified Journeyman Carpenter
Regis Homes Bay Area, LLC – Customer Service Technician
Customer Service Manager
Special Projects Manager
M.L. Nielsen Construction, Inc. – Homeowners Association Field Technician
Beals Martin, Inc. – Commercial Journeyman Carpenter
Our home inspections are thorough and detailed, but we also make sure that our home inspection reports are easy to read. All of this so that you are the most empowered buyer possible.
We understand that a home is the largest purchase that most of us will ever make in life. Most clients, especially first-time home buyers, may be nervous, and they want to know everything they can about the home, how it works, and what issues there are.
We keep this in the forefront of our minds on every home inspection. We inspect your home as if it were our own. We care about our clients, and we work hard to provide you with the best inspection possible.
Specialties
Available 7 Days A Week
Basement/Crawl Space/Slab Inspection
Bigcrawler Limited Access Crawlspace Inspections
Certified Professional Inspector
Commercial & Apartment Property Inspections
Complete Home Inspection Services
Condominium Inspections
Deck Inspections
Electrical Inspections
Exterior Inspection
Home Buyer's Inspection
Home Inspection
Home Inspection Reports Within 24 Hours w/ Photos
Infrared / Thermal Scans
Insulation & Ventilation Issues
Interior Inspections
InterNACHI Member
Kitchen And Bath Inspection
Licensed & Insured
New Construction Inspections
Pool & Spa Inspections
PRE SALE INSPECTIONS FOR THE SELLER ARE AVILABLE SO YOU CAN SE
Pre-list Inspections
Pre-Listing Seller Inspections
Pre-Purchase Inspections
Pre-Sale Home Inspection
Property Inspections
Real Estate Inspection Services
Real Estate Inspections
Real Estate Purchase Inspections
Residential Home Inspections
Roof Inspections
Structural Inspections
Termite Inspection Services
Town Home Inspections
Trained & Certified
Years Of Experience