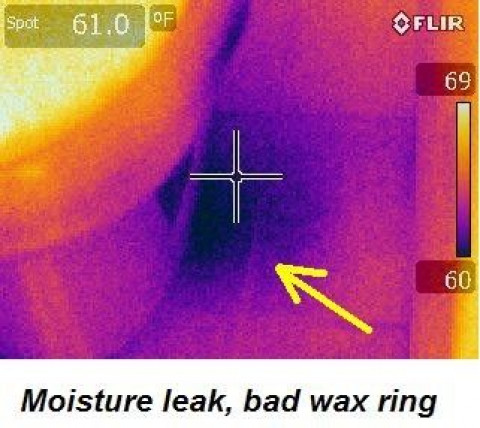 Gaudet Inspections, is a New Hampshire only, residential home inspection company that provides a systematic look at the present condition of a home and its components through a visible examination of the residential structure, mechanical systems and existing conditions. All inspection include thermal imaging scan of the home.
A confidential written report with color photos is provided based upon an unbiased approach utilizing an experienced knowledge of residential structures, their components based on New Hampshire Building Inspector "Standards of Practice, InterNACHI" and ASHI nationally recognized standards of practice and code ethics. All our home inspections include FHA / VA approved pest inspection report. Radon air and water testing extra.
Please note, I only service NH.
Specialties
ASHI Certified
Attic And Garage Inspection
Basement Foundation Inspections
Basement/Crawl Space/Slab Inspection
Ceiling Inspection
Ceilings & Floors Inspection
Certified Professional Inspector
Commercial & Apartment Property Inspections
Complete Home Inspection Services
Condominium Inspections
Condominiums
Deck Inspections
Electrical Inspections
Exterior Inspection
Foreclosure Bank Inspections
Foundation Inspections
Furnace Inspections
Garages & Garage Doors
Home Buyer's Inspection
Home Energy Audits
Home Inspection Reports Within 24 Hours w/ Photos
HVAC Inspections
Infrared / Thermal Scans
Interior / Basement / Crawl Space Inspection
Interior Inspections
InterNACHI Member
Investment Property
Kitchen And Bath Inspection
Licensed & Insured
Log Homes
Mobile & Manufactured Home Inspection
Moisture & Water Infiltration Testing
Multifamily Inspection
NACHI Member
New Construction Inspections
Pest Inspections
Plumbing System Inspection
Prompt Service
Radon Gas Testing Services
Real Estate Inspection Services
Real Estate Inspections
Residential Home Inspections
Structural Inspections
Termite Inspection Services
Town Home Inspections
Water Testing
We Actually Walk The Roof
Well Water Testing
Years Of Experience