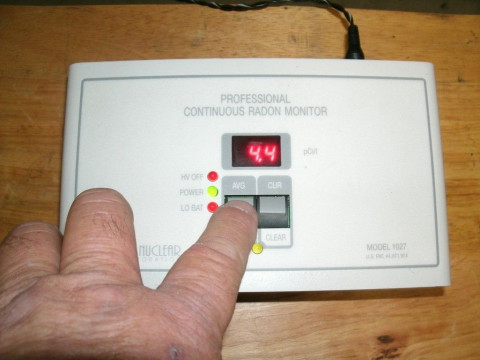 I am the only Board Certified Master Inspector (CMI) at the Lake of the Ozarks, performing Residential and Commercial property inspections, FHA inspections, Mold inspections & testing (CCMI - Certified Commercial Mold Inspector), Thermal Infrared camera scanning and State Licensed Septic, Lagoon & Well inspections and Septic line camera scanning. I am member of InterNACHI, LOBR and BDBR Board of Realtors at the Lake.
Covering the entire Lake of the Ozarks Area, including Miller, Morgan, Camden, Benton, Hickory, Dallas, Laclede, Pulaski, Maries, Cole, Callaway and Moniteau Counties. Visit my Web-site at spyglassinspect.com and while your there contact me (Steve Wessler) through email or by phone for any inspection questions you may have.
Specialties
4 Point Insurance & Property Inspections
Air Sampling
Allergen Testing
Apartment Buildings
Attic And Garage Inspection
Attic Inspection
BANK OWNED PROPERTIES
Basement Foundation Inspections
Basement/Crawl Space/Slab Inspection
Board Certified Master Inspector
Building Inspection
Certified Professional Inspector
Certified Septic Inspection
Certified Well Inspection
Client Will Receive Report Within 48 Hrs.
Commercial & Apartment Property Inspections
Complete Home Inspection Services
Condominium Inspections
Condominiums
Construction Progress Inspections
Deck Inspections
Electrical Inspections
Exterior Inspection
FHA/HUD Home Inspections
Field Service Inspections
Foreclosure Bank Inspections
Furnace Inspections
Home Inspection
Home Inspection Services
Hotel/motel Inspections
HVAC Inspections
Indoor Air Quality
Infrared / Thermal Scans
Interior / Basement / Crawl Space Inspection
Interior Inspections
InterNACHI Member
Investment Property
Kitchen And Bath Inspection
Lagoon Inspection
Light Commercial Building Inspection
Mechanicals
Mildew
Mobile & Manufactured Home Inspection
Modular
Moisture & Water Infiltration Testing
Mold And Indoor Air Quality Services
Mold Testing
Multifamily Inspection
NACHI Member
New Construction Inspections
Partial Inspections
Pest Inspections
Plumbing System Inspection
PRE SALE INSPECTIONS FOR THE SELLER ARE AVILABLE SO YOU CAN SE
Pre-list Inspections
Pre-Listing Seller Inspections
Pre-Purchase
Pre-Purchase Inspections
Prompt Service
Property Inspections
Radon
Radon Gas Testing Services
Radon Testing
Real Estate Inspection Services
Real Estate Inspections
Real Estate Purchase Inspections
Reinspections
Residential And Commercial
Residential Home Inspections
Roof Inspections
Septic System Testing
Trained & Certified
User Friendly Final Report With Summary
Water Quality Testing
Water Testing
We Actually Walk The Roof
We Will Do Roof/attic Inspections
Well Water Testing
Wide Coverage Area