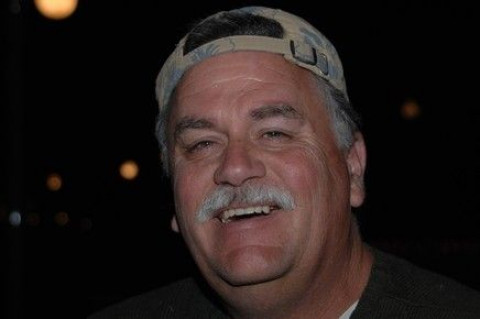 Hello my Name is Bob Rothman
I am the proud owner of Certified Home Inspections.
I am a Certified Home Inspector.
I have been inspecting homes in Southern California for many years.
I am an expert generalist in all phases of a home and its construction.
I specialize in taking a home inspection to the next level.
You will experience seeing the property through a professional set of eyes.
MY EXPERIENCE AND QUALIFICATIONS ARE:
* Certified Home Inspections is an Independent Home Inspection company.
* 25 years in the Home Services Industry.
* 12 Years experience as a Roofing Contractor.
* 12 Years experience as a General Building Contractor.
* 9 Years experience as a Branch 3 Home Inspector for termites.
* I am Certified by InterNACHI as a residential Home Inspector.
* I complete Certified Pre Listing Inspections for Sellers.
* I complete Certified Home Inspections for the Buyers.
* I complete Certified Annual Inspections for Home Owners.
* I am an expert Generalist in Residential Home Inspections.
* I am an expert in Residential Roof Inspections.
* I am equipped with the latest Non Invasive testing equipment.
* I only use complete and compresensive inspection reports with digital pictures.
* I offer discounts to our Senior Citizens - Law Enforcement and the Military.
* I offer weekend Home inspections.
THE HOME INSPECTION PROCESS:
When we Inspect a property the inspection process generally takes approximately 3 to 5 hours depending on the size of the property and does not include the time to complete the inspection report. We inspect over 500 different items, we take around 250 digital pictures, with 40 to 120 pictures included with our home inspection report. We use the latest equipment and techniques, all of our Inspectors are Certified by NACHI, all of our inspectors are current with their continuing training and Safety and have certificates of completion in such areas as roofing, plumbing, electrical, heating, air conditioning, structural as well as all safety and practices.
THE HOME INSPECTION REPORT:
The Inspection report is uploaded to our server within 24 to 48 hours after the completion of the visual inspection, and then the client will receive an email with a link and their own user name and password. Then the client may view and print out a copy of the report. We do not use simple check list reports, we only use a complete and comprehensive report writing system, with color pictures to visually help you understand the written report.
Also, upon request, we offer for an additionial fee a hard cover binder with a copy of the report and all necessary information that will be mailed to you.
COST FOR YOUR CERTIFIED HOME INSPECTION :
Certified Home Inspections start at $225.00 and up.
Please call for your free price quote.
SEVERAL CONVENIENT LOCATIONS TO BETTER SERVE YOU:
Burbank, Glendale, and San Fernando Valley
Palmdale, Lancaster, and Antelope Valley
Beverly Hills, West Hollywood, Los Angeles County