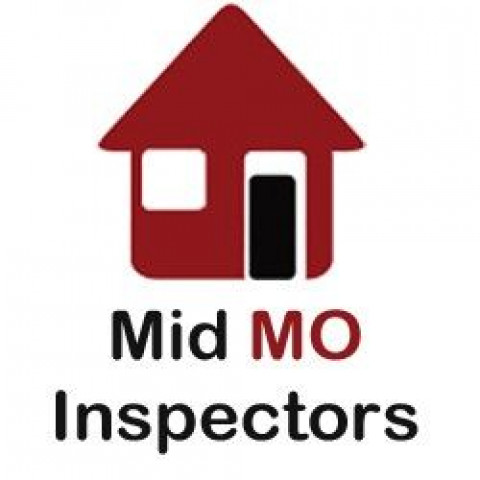 Home Inspection Columbia MO
Mid MO Inspectors provides thorough professional home inspections to the Columbia MO market. Our inspection services are backed by a Money Back Guarantee if you are not fully satisfied. We also provide a Buy Back Guarantee backed by InterNACHI on every home we inspect.
Image
My Promise to you
Choosing the right home inspector can be difficult. Unlike most professionals you hire, you probably won't meet me until our appointment. Furthermore, different inspectors have varying qualifications, equipment, experience, reporting methods, and pricing.
Ultimately, a thorough home inspection depends heavily on the individual inspector's own effort. If you honor me by permitting me to inspect your new home, I guarantee that I will give you my very best effort.
This, I promise you.
I understand that you are pushed for time, typically you are calling Home Inspectors only after your offer has been accepted, this leaves you about 10 days to get the inspection done, get the report and then send an inspection notice to the sellers. A Radon Test will take at least two of those days, so how can we help. We help by understanding the demands on your time by being flexible. I work early mornings and late into the evenings, I also work weekends. I work hard to say "Yes". You will not meet me until the inspection and you might worry that I might be a bit difficult to understand on the phone. I have a strong English accent, but you will find that I will make the time for you; before, during and after the inspection.
Specialties
4 Point Insurance & Property Inspections
Allergen Testing
Architectural Consultation
Asbestos Testing
Attic And Garage Inspection
Available 7 Days A Week
Basement Foundation Inspections
Basement/Crawl Space/Slab Inspection
Blower Door Testing
Ceiling Inspection
Ceilings & Floors Inspection
Certified Professional Inspector
Certified Septic Inspection
Certified Well Inspection
Commercial & Apartment Property Inspections
Complete Home Inspection Services
Condominium Inspections
Construction Progress Inspections
Deck Inspections
Dispute Resolution
Drainage Issues
Expert Witness Testimony
FHA/VA Foundation Certification
Field Service Inspections
Flat Roof Surveys
Foreclosure Bank Inspections
Foundation Inspections
Garages & Garage Doors
GKAR Member
Home Buyer's Inspection
Home Energy Audits
Home Inspection
Home Inspection Reports Within 24 Hours w/ Photos
Household Drug Testing
HVAC Inspections
Indoor Air Quality
Infrared / Thermal Scans
Insulation & Ventilation Issues
InterNACHI Member
Lagoon Inspection
Lead Testing
Licensed & Insured
Mechanicals
Mildew
Moisture & Water Infiltration Testing
Mold Testing
New Construction Inspections
Oil Tank Certification
Pest Inspections
Radon Gas Mitigation
Radon Gas Testing Services
Residential Home Inspections
Septic System Testing
Structural Inspections
Synthetic Stucco
Termite Inspection Services
TRCC Phase Inspections
Well Water Testing
WETT Inspection
Wind Mitigation Inspections