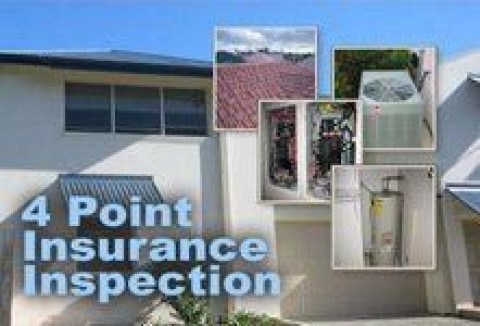 Please call , and mention that you found us on Inspectopia.com! We are General Contractors, Residential and Commercial Building Inspectors, and fully licensed and insured State of Florida Property Inspectors. In the earlier days, we were one of the original Custom Home Builders in the Coral Springs and Parkland area! We cover Broward and Palm Beach County. Please contact us for your Professional pre-purchase Comprehensive Home Inspection, Wind Mitigation, 4-Point Insurance Inspection, Roof Certification Inspections and more. The Homeland Team knows that choosing the right Home and property inspector is as important as choosing the right home. With varying knowledge, qualifications and experience, the choice certainly becomes more difficult. We will provide you with the peace of mind in knowing that your home is being inspected by a licensed and insured General Contractor. We are committed to providing you with the highest level of customer service in the industry! We will provide a thorough evaluation of the homes current condition, which will allow you to make an informed and confident decision. Our expertise, knowledge and customer service is second to none! Don't let a $50-75 difference in pricing be the deciding factor on using a property inspector! One missed construction component during inspection could mean 1000's of dollars in the long run!
Experienced, Professional and Reliable....that's the Homeland Team!!
We work hard for YOU!
1-
Specialties
4 Point Insurance & Property Inspections
Architectural Consultation
Asbestos Testing
Available 7 Days A Week
Ceiling Inspection
Certified Professional Inspector
Certified Septic Inspection
Certified Well Inspection
Chimney & Fireplace Inspection
Chinese (Toxic) Drywall Inspections
Commercial & Apartment Property Inspections
Complete Home Inspection Services
Condominium Inspections
Condominiums
Construction Progress Inspections
Construction Project Management
Deck Inspections
Dispute Resolution
Drainage Issues
Electrical Inspections
Expert Witness Testimony
Exterior Inspection
Field Service Inspections
Fire Safety
Flat Roof Surveys
Foreclosure Bank Inspections
Foundation Inspections
Garages & Garage Doors
Home Buyer's Inspection
Home Improvements
Home Inspection Reports Within 24 Hours w/ Photos
Hot Tubs
HVAC Inspections
Indoor Air Quality
Insulation & Ventilation Issues
Interior Inspections
Investment Property
Licensed & Insured
Moisture & Water Infiltration Testing
Mold And Indoor Air Quality Services
Mold Testing
Multifamily Inspection
New Construction Inspections
Pest Inspections
Pool & Spa Inspections
Pre-list Inspections
Pre-Listing Seller Inspections
Pre-Purchase
Pre-Purchase Inspections
Pre-Sale Home Inspection
Prompt Service
Property Inspections
Real Estate Inspection Services
Real Estate Inspections
Real Estate Purchase Inspections
Residential And Commercial
Residential Home Inspections
Roof Certification
Roof Inspections
Second Opinion Inspections
Septic System Testing
State Licensed Building Inspector
Structural Inspections
Termite Inspection Services
Town Home Inspections
Trained & Certified
We Actually Walk The Roof
We Will Do Roof/attic Inspections
Wind Mitigation Inspections
Years Of Experience