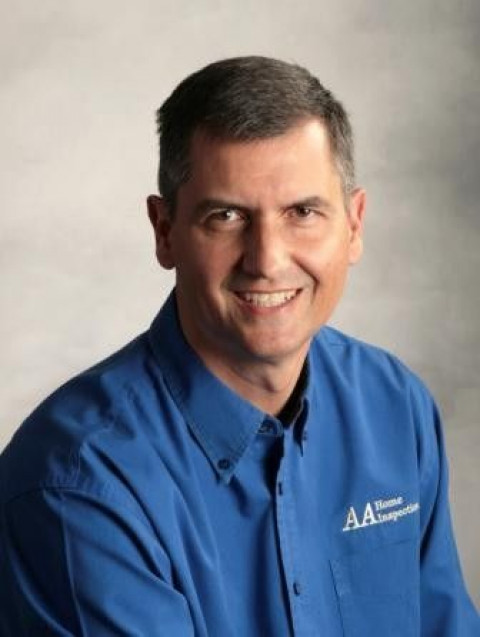 AA Home Inspection, LLC provides inspection services throughout Northern KY and Greater Cincinnati, Michael Patton Manager. As a multi inspector company, the team of licensed Home Inspectors (Primary KY HI-2005 / 103711 OHI. ) are all InterNACHI PCI's and or ASHI Certified and members of the Kentucky Real Estate Inspectors Association (KREIA). When your home is inspected you will find that we are one of the few companies that the inspector will walk the roof and enter crawl spaces as long as it is safe to do so. AA Home Inspection is a full time inspection company with a full time office staff ) for your assistance; you can also schedule your inspections online at www.AAHomeInspection.net Inspection reports are available online. AA Home Inspection is an affiliate member of CABR and NKAR with SUPRA Key access..
AA Home Inspection was founded in 2002, and as as a company has completed over 10,000 thousand home inspections in the Northern Kentucky and Greater Cincinnati area. Client Testimonials are available on our web site www.AAHomeInspection.net
Services: Home Inspections, Commercial Building Inspections, WDIR/Termite Inspections, Radon Testing, Sewer Scopes, Drone (Certified Pilot), Multi Family / Apartment Buildings.
KY Licensed Pest Control Operator ID# 39358, OH 95912
Specialties
ASHI Certified
Basement/Crawl Space/Slab Inspection
Certified Professional Inspector
Commercial & Apartment Property Inspections
Complete Home Inspection Services
Condominium Inspections
Deck Inspections
Drainage Issues
Electrical Inspections
Exterior Inspection
FHA/HUD Home Inspections
Foreclosure Bank Inspections
Home Buyer's Inspection
Home Inspection
Home Inspection Reports Within 24 Hours w/ Photos
Indoor Air Quality
Infrared / Thermal Scans
Insulation & Ventilation Issues
Interior Inspections
InterNACHI Member
Kitchen And Bath Inspection
Licensed & Insured
Log Homes
Mechanicals
Mobile & Manufactured Home Inspection
Multifamily Inspection
New Construction Inspections
Pest Inspections
PRE SALE INSPECTIONS FOR THE SELLER ARE AVILABLE SO YOU CAN SE
Pre-list Inspections
Pre-Listing Seller Inspections
Pre-Purchase Inspections
Pre-Sale Home Inspection
Property Inspections
Radon Gas Testing Services
Real Estate Inspection Services
Real Estate Inspections
Real Estate Purchase Inspections
Residential And Commercial
Residential Home Inspections
Roof Inspections
Septic System Testing
Structural Inspections
Termite Inspection Services
Town Home Inspections
Trained & Certified
User Friendly Final Report With Summary
We Actually Walk The Roof
Years Of Experience