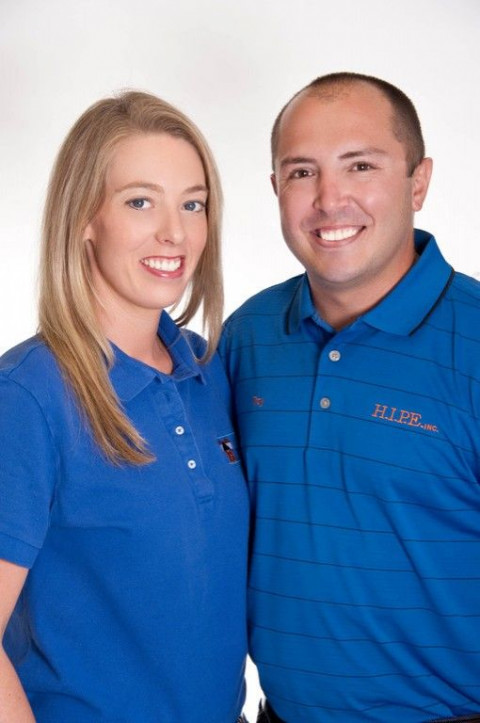 Our Veteran owned company is located in Vincent, OH and services the entire Mid-Ohio Valley including WV & OH. We are licensed/certified to perform Home Inspections and Radon testing in both WV & OH.
Often we overlook small details in our everyday life. When buying or selling a home,we are talking about the largest investment you will ever make.With a professional inspection from H.I.P.E. we can accurately tell you what kind of condition your largest investment is in.
Our professional inspector, Troy Stout, performs to ASHI standards, state/local laws, and H.I.P.E.'s Code of Ethics. Troy Stout is also a member of several professional and well respected organizations. Ericka Stout is the licensed Radon tester and she serves WV & OH. Both, Troy & Ericka also have business degrees. They are constantly taking Continuing Education Credits so they can keep up with changing laws and codes.
We want you to make a smart investment for years of joy to come!
If anyone needs tips or advice, we are here to offer that as well.
Specialties
AHIT Trained
Attic And Garage Inspection
Available 7 Days A Week
BANK OWNED PROPERTIES
Basement Foundation Inspections
Basement/Crawl Space/Slab Inspection
Carpet & Flooring Inspection
Ceiling Inspection
Ceilings & Floors Inspection
Certified Professional Inspector
Chimney & Fireplace Inspection
Client Will Receive Report Within 48 Hrs.
Commercial & Apartment Property Inspections
Commercial & Residential Construction
Complete Home Inspection Services
Condominium Inspections
Condominiums
Construction Progress Inspections
Deck Inspections
Drainage Issues
Electrical Inspections
Expert Witness Testimony
Exterior Inspection
FHA/HUD Home Inspections
Flooring
Foreclosure Bank Inspections
Foundation Inspections
Furnace Inspections
Garages & Garage Doors
Home Buyer's Inspection
Home Inspection
Home Inspection Reports Within 24 Hours w/ Photos
Home Inspection Services
Honest And Positive Manner. Our Unique Reporting System
Honesty
HVAC Inspections
Insulation & Ventilation Issues
Interior / Basement / Crawl Space Inspection
Interior Inspections
Investment Property
Kitchen And Bath Inspection
Licensed & Insured
Log Homes
Mobile & Manufactured Home Inspection
Moisture & Water Infiltration Testing
New Construction Inspections
Pest Inspections
Plumbing System Inspection
PRE SALE INSPECTIONS FOR THE SELLER ARE AVILABLE SO YOU CAN SE
Pre-list Inspections
Pre-Listing Seller Inspections
Pre-Purchase
Pre-Purchase Inspections
Pre-Sale Home Inspection
Prompt Service
Property Inspections
Radon Gas Testing Services
Radon Testing
Real Estate Inspection Services
Real Estate Inspections
Real Estate Purchase Inspections
Reinspections
Residential And Commercial
Residential Home Inspections
Roof Inspections
Second Opinion Inspections
Structural Inspections
Synthetic Stucco
Termite Inspection Services
Town Home Inspections
Trained & Certified
User Friendly Final Report With Summary
We Actually Walk The Roof
We Will Do Roof/attic Inspections
Wide Coverage Area
Wind & Hail Inspection
Years Of Experience