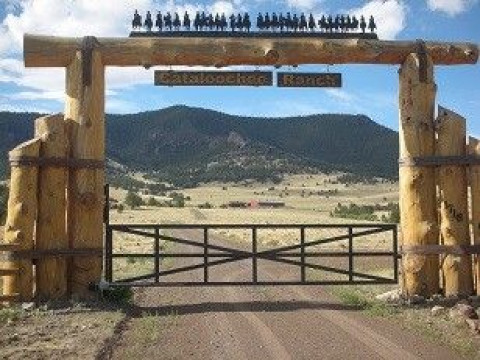 Home Inspections Colorado Springs: Locally/Veteran owned- Serving the Greater Pikes Peak Region & Colorado Since 1996; 2 Locations Serving: Colorado Springs & the Greater Pikes Peak Region. Including, but not limited to: El Paso, Woodland Park,Teller, Park,Lake, Lincoln, Summit, Denver-Jefferson, Douglas, Elbert, Fremont, Pueblo Counties, and Greater Colorado.
* For Sellers; we evaluate your home or commercial property with you, prioritize upgrades necessary to effectively stage your real estate in the applicable marketplace.
* For Buyers; we gather property information for you and educate you so that the home, commercial or investment property informative decisions can be made during your contractual process.
* Member A+ Rated BBB of So. CO.
* Residential, Commercial, Investing, Farm & Ranch.
*A Certified Phase I & Transaction Environmental Site Assessment Inspector.
Specialties
1 Year Warranty Inspection
4 Point Insurance & Property Inspections
And Renovations.
Apartment Buildings
Architectural Consultation
Asbestos Testing
Attic And Garage Inspection
Available 7 Days A Week
Bank Loan Draw Verifications
BANK OWNED PROPERTIES
Basement Foundation Inspections
Basement/Crawl Space/Slab Inspection
Builders Warranty Inspections
Building Inspection
Carpet & Flooring Inspection
Ceiling Inspection
Certified Environmental Phase One (CSA)
Certified Home Inspector
Certified Professional Inspector
Certified To Most All Your Inspection Needs.
Chimney & Fireplace Inspection
Commercial & Apartment Property Inspections
Commercial & Residential Construction
Complete Home Inspection Services
Condominium Inspections
Condominiums
Construction Progress Inspections
Construction Project Management
Deck Inspections
Dispute Resolution
Drainage Issues
Electrical Inspections
Expert Witness Testimony
Exterior Inspection
Farm Building Inspections
FHA/HUD Home Inspections
FHA/VA Foundation Certification
Field Service Inspections
Flat Roof Surveys
Foreclosure Bank Inspections
Foundation Inspections
Furnace Inspections
Garages & Garage Doors
Home Buyer's Inspection
Home Inspection
Home Inspection Reports Within 24 Hours w/ Photos
Home Inspection Services
Home Warranty Inspections
Honest And Positive Manner. Our Unique Reporting System
Honesty
Hot Tubs
Hotel
Hotel/motel Inspections
Insulation & Ventilation Issues
Interior / Basement / Crawl Space Inspection
Interior Inspections
Investment Property
Kitchen And Bath Inspection
Log Homes
Mechanicals
Mobile & Manufactured Home Inspection
Modular
Moisture & Water Infiltration Testing
Mold Testing
Multifamily Inspection
New Construction Inspections
Partial Inspections
Plumbing System Inspection
PRE SALE INSPECTIONS FOR THE SELLER ARE AVILABLE SO YOU CAN SE
Pre-list Inspections
Pre-Listing Seller Inspections
Pre-Purchase
Pre-Purchase Inspections
Pre-Sale Home Inspection
Prompt Service
Property Inspections
Radon
Radon Gas Testing Services
Radon Testing
Radon Testing & Consultation
Real Estate Inspection Services
Real Estate Inspections
Real Estate Purchase Inspections
Reinspections
Residential And Commercial
Residential Home Inspections
Restaurant Inspections & Environmental Services
Roof Condition Verifications
Roof Inspections
Second Opinion Inspections
Septic System Testing
Skylight Inspections
Structural Inspections
Synthetic Stucco
Termite Inspection Services
Town Home Inspections
Trained & Certified
Transaction Screen Assessment (TSA) Site Inspections
Warranty Inspections
Water Quality Testing
We Actually Walk The Roof
We Will Do Roof/attic Inspections
Well Water Testing
Wind & Hail Inspection
Wind Mitigation Inspections
Years Of Experience