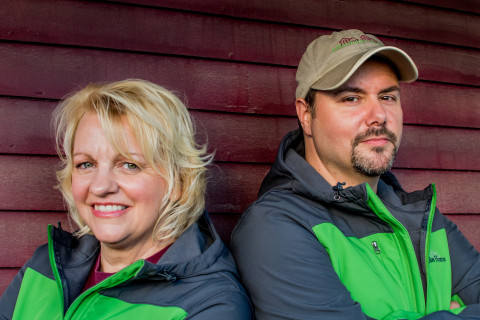 If you want to…
Make an informed decision and have peace of mind about your home purchase
Save money and conserve energy
Make sure your home is safe and in tip-top shape
We're here to help!
Affordable Home offers home inspections for homebuyers, pre-listing inspections for sellers, energy audits for homeowners, and water and air quality testing. While we follow a very consistent process with all of our inspections, safety testing, and energy audits, you are more than another item on our checklist. We approach every home inspection like it's our very first one.
If you're a first-time homebuyer, we're willing to show you simple things like how to check if your oil is low or turn the water off if you have a leak.
If you've had a bad experience buying a home in the past, we understand that you may want to pay special attention to certain areas.
If you're a seasoned house flipper, we know we can get right down to business and straight to the facts.
For home inspections, there are usually three of us on site, which allows you the opportunity to ask questions and walk through the home with us if you are present. We also provide you with a home inspection report that goes beyond listing physical defects. It's a living, breathing document that you can use throughout the entire period of owning your home. By giving you hundreds of photos and a great level of detail, we hope that you won't simply file this report away but will be able to use it as a guide to improve the value and extend the life of your home.
We guarantee the full report and summary within 24 hours of the inspection or the report is free. 13 years and thousands of inspections - we have NEVER failed to deliver the report the same day.
Specialties
Air Sealing
Attic And Garage Inspection
Available 7 Days A Week
Basement Foundation Inspections
Basement/Crawl Space/Slab Inspection
Ceiling Inspection
Ceilings & Floors Inspection
Certified Professional Inspector
Commercial & Apartment Property Inspections
Complete Home Inspection Services
Condominium Inspections
Deck Inspections
Drainage Issues
Drone Inspection
Electrical Inspections
Energy Audits
Exterior Inspection
Field Service Inspections
Flat Roof Surveys
Foreclosure Bank Inspections
Foundation Inspections
Garages & Garage Doors
Home Buyer's Inspection
Home Energy Audits
Home Inspection
Home Inspection Reports Within 24 Hours w/ Photos
Honest And Positive Manner. Our Unique Reporting System
HVAC Inspections
Indoor Air Quality
Infrared / Thermal Scans
Insulation & Ventilation Issues
Interior / Basement / Crawl Space Inspection
Interior Inspections
InterNACHI Member
Kitchen And Bath Inspection
Licensed & Insured
Log Homes
Mechanicals
Mildew
Mobile & Manufactured Home Inspection
Moisture & Water Infiltration Testing
Mold Testing
Mulitiple Inspectors At Every Insections
NACHI Member
New Construction Inspections
Plumbing System Inspection
PRE SALE INSPECTIONS FOR THE SELLER ARE AVILABLE SO YOU CAN SE
Pre-list Inspections
Pre-Listing Seller Inspections
Pre-Purchase Inspections
Pre-Sale Home Inspection
Prompt Service
Property Inspections
Radon Gas Testing Services
Radon Testing
Real Estate Inspections
Real Estate Purchase Inspections
Residential Home Inspections
Roof Inspections
Town Home Inspections
Trained & Certified
User Friendly Final Report With Summary
We Actually Walk The Roof
We Will Do Roof/attic Inspections
Well Water Testing
Wide Coverage Area
Years Of Experience