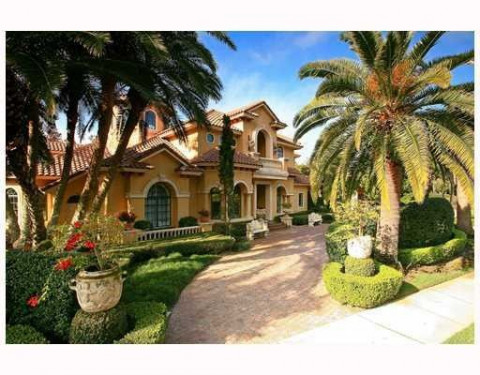 Mark R. Clark is an ASHI Inspector who has met the rigorous requirements to be a provider of The ASHI Experience, a professional home inspection that combines the highest technical skills with superior customer service. Use the contact information to call the home inspector directly to ask questions and schedule your home inspection.
Servicing Hernando, Pasco, Hillsborough and Citrus Counties.
Spring Hill, Brooksville, WeekiWachee, Hudson, New Port Richey, Trinity, Homosassa, Sugarmill Woods, Lecanto, Wesley Chapel, Dade City, New Tampa, North Tampa, etc.
Complete Home Inspections, Wind Mitigation Inspections, 4-Point Inspections, Roof Inspections.
17 Years Home Inspection Experience!
HI 1638
ASHI Certified Inspector
FABI Certified Inspector
Specialties
1 Year Warranty Inspection
11th Month Inspection
4 Point Insurance & Property Inspections
Air Conditioner
Apartment Buildings
Apt./Condo Inspection
ASHI Certified
Attic And Garage Inspection
Attic Inspection
Available 7 Days A Week
Bank Owned
BANK OWNED PROPERTIES
Basement Foundation Inspections
Basement/Crawl Space/Slab Inspection
Building Inspection
Building Inspection Service
Ceiling Inspection
Ceilings & Floors Inspection
Certified Home Inspector
Certified Professional Inspector
Certified To Most All Your Inspection Needs.
Chimney & Fireplace Inspection
Client Will Receive Report Within 48 Hrs.
Commercial & Apartment Property Inspections
Commercial & Residential Construction
Complete Home Inspection Services
Comprehensive Full Home Inspections
Condominium Inspections
Condominiums
Credit Cards Accepted
Drainage Issues
Electrical Inspections
Exterior Inspection
Field Service Inspections
Flat Roof Surveys
Follow-ups If Needed
Foreclosure Bank Inspections
Foundation Inspections
Garages & Garage Doors
Home Buyer's Inspection
Home Inspection
Home Inspection Services
Home Warranty Inspections
Honest And Positive Manner. Our Unique Reporting System
Honesty
HVAC Inspections
Insulation & Ventilation Issues
Interior / Basement / Crawl Space Inspection
Interior Inspections
Investment Property
Kitchen And Bath Inspection
Licensed & Insured
Light Commercial Building Inspection
Mobile & Manufactured Home Inspection
Moisture & Water Infiltration Testing
Multifamily Inspection
New Construction Inspections
Partial Inspections
Pest Inspections
Plumbing System Inspection
Pool & Spa Inspections
PRE SALE INSPECTIONS FOR THE SELLER ARE AVILABLE SO YOU CAN SE
Pre-list Inspections
Pre-Listing Seller Inspections
Pre-Purchase
Pre-Purchase Inspections
Pre-Sale Home Inspection
Prompt Service
Property Inspections
Real Estate
Real Estate Inspection Services
Real Estate Inspections
Real Estate Purchase Inspections
Reinspections
REO
Residential And Commercial
Residential Home Inspections
Roof Certifications
Roof Inspection
Roof Inspections
Roofing Certification Inspections
Second Opinion Inspections
State Licensed Building Inspector
Structural Inspections
Termite Inspection Services
Town Home Inspections
Trained & Certified
User Friendly Final Report With Summary
Warranty Inspections
We Actually Walk The Roof
We Will Do Roof/attic Inspections
Wide Coverage Area
Wind Mitigation Inspections
Years Of Experience