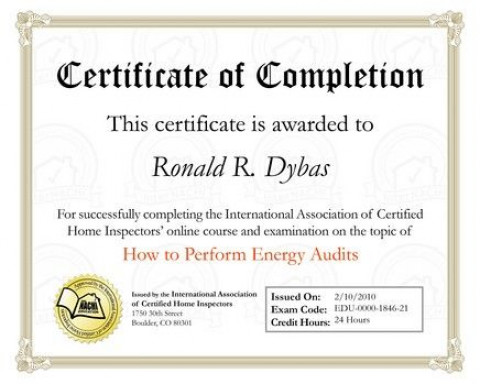 BUILDING INDUSTRY CONSULTING
and INSPECTION SERVICES
Quality Information = Quality Decisions
E-mail:
National Association of Certified Home Inspectors, with affiliated certifications in Energy Efficient Building Inspections, Indoor Air Quality "IAC2", and Mold Inspections/Remediation
NACHI ID #NACHI 04012131
Investors, Developers, Builders, Home Re-modelers. Buying, Updating or Selling property requires you to absorb a lot of information.
What should you do? Hire Us!
Together we can outline the tasks and formulate a detailed action plan that will ensure your satisfaction upon completion..
Specialties
& Remodel Project Management
4 Point Insurance & Property Inspections
Air Sampling
Allergen Testing
Asbestos Testing
Attic And Garage Inspection
Attic Inspection
Bank Owned
BANK OWNED PROPERTIES
Basement Foundation Inspections
Basement/Crawl Space/Slab Inspection
Blower Door Testing
Building Inspection
Ceiling Inspection
Ceilings & Floors Inspection
Certified Professional Inspector
Chimney & Fireplace Inspection
Client Will Receive Report Within 48 Hrs.
Commercial & Apartment Property Inspections
Complete Home Inspection Services
Condominium Inspections
Construction
Construction Progress Inspections
Deck Inspections
Dispute Resolution
Drainage Issues
Expert Witness Testimony
Exterior Inspection
Field Service Inspections
Flat Roof Surveys
Foreclosure Bank Inspections
Foundation Inspections
Full Home
Furnace Inspections
Garages & Garage Doors
Home Buyer's Inspection
Home Energy Audits
Home Improvements
Home Inspection
Home Inspection Services
Honest And Positive Manner. Our Unique Reporting System
Honesty
HVAC Inspections
Indoor Air Quality
Insulation & Ventilation Issues
Interior / Basement / Crawl Space Inspection
Interior Inspections
InterNACHI Member
Investment Property
Kitchen And Bath Inspection
Lead Testing
Licensed & Insured
Log Homes
Mildew
Mobile & Manufactured Home Inspection
Moisture & Water Infiltration Testing
Mold And Indoor Air Quality Services
Mold Testing
Multifamily Inspection
NACHI Member
New Construction Inspections
Or New Nonstruction
Pest Inspections
Plumbing System Inspection
Pool & Spa Inspections
PRE SALE INSPECTIONS FOR THE SELLER ARE AVILABLE SO YOU CAN SE
Pre-list Inspections
Pre-Listing Seller Inspections
Pre-Purchase
Pre-Purchase Inspections
Pre-Sale Home Inspection
Project Management
Property Inspections
Radon Gas Testing Services
Real Estate Inspection Services
Real Estate Inspections
Real Estate Purchase Inspections
Reinspections
Remodel
Residential And Commercial
Residential Home Inspections
Roof Inspections
Second Opinion Inspections
Structural Inspections
Synthetic Stucco
Termite Inspection Services
Town Home Inspections
Trained & Certified
User Friendly Final Report With Summary
Warranty Inspections
Water Testing
We Actually Walk The Roof
We Will Do Roof/attic Inspections
Well Water Testing
Wide Coverage Area
Years Of Experience