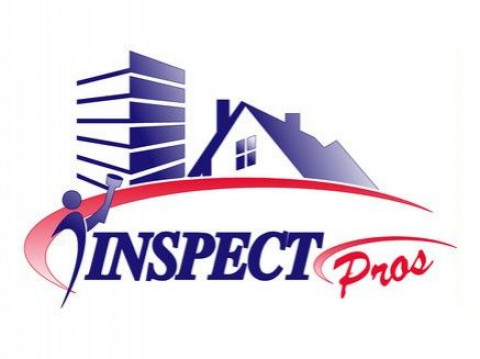 Offering Peace of Mind Since 1992
Now including Sewer Gard Warranty with every full inspection
200% MONEY-BACK GUARANTEE!
90 Day Warranty!
FREE Recall Chek of Appliances!
All Major Credit Cards Accepted!
Online scheduling available 24/7 at www.inspectpros.com. Certified Inspectors have provided peace of mind to home buyers in Ventura, Santa Barbara and Los Angeles Counties since 1992 with over 20,000 satisfied customers. California has no licensing of home inspectors. INSPECTPROS, Inc. has a fully staffed office open Monday to Friday from 9 a.m. to 5 p.m. to assist you. Call us to find out how to protect your investment!
Specialties
4 Point Insurance & Property Inspections
ASHI Certified
Attic And Garage Inspection
Available 7 Days A Week
Basement Foundation Inspections
Basement/Crawl Space/Slab Inspection
Certified Professional Inspector
Chimney & Fireplace Inspection
Client Will Receive Report Within 48 Hrs.
Commercial & Apartment Property Inspections
Commercial & Residential Construction
Complete Home Inspection Services
Condominium Inspections
Condominiums
Construction Progress Inspections
Dispute Resolution
Electrical Inspections
Expert Witness Testimony
FHA/HUD Home Inspections
Flat Roof Surveys
Foreclosure Bank Inspections
Foundation Inspections
Garages & Garage Doors
Home Buyer's Inspection
Home Inspection
Home Inspection Reports Within 24 Hours w/ Photos
HVAC Inspections
Infrared / Thermal Scans
InterNACHI Member
Investment Property
Kitchen And Bath Inspection
Mobile & Manufactured Home Inspection
Moisture & Water Infiltration Testing
NACHI Member
New Construction Inspections
Plumbing System Inspection
Pool & Spa Inspections
PRE SALE INSPECTIONS FOR THE SELLER ARE AVILABLE SO YOU CAN SE
Pre-list Inspections
Pre-Listing Seller Inspections
Pre-Purchase Inspections
Pre-Sale Home Inspection
Property Inspections
Real Estate Inspection Services
Real Estate Inspections
Real Estate Purchase Inspections
Reinspections
REO
Residential Home Inspections
Roof Inspections
Wide Coverage Area
Years Of Experience