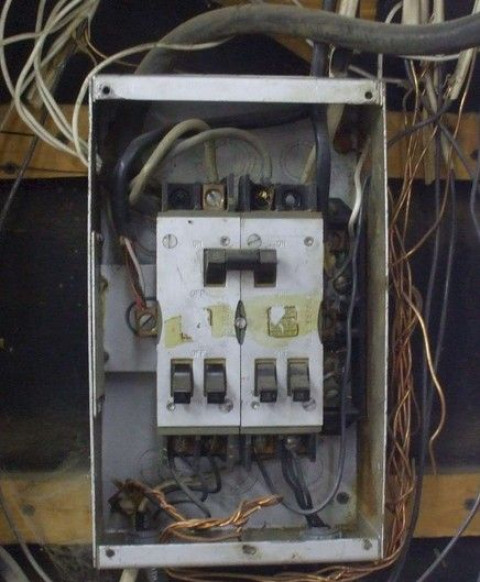 HomeFront Inspection, LLC is an independent Certified Home inspection company that serves Denver, Colorado and the greater front range. Owned and operated by Phil Gage, former president of Colorado National Association of Certified Home Inspectors.
Phil will be your best advocate in the purchase of your new home because he works solely for you, his client. He won't "hide" information to help the sale go through. Some Inspectors practice this deception and the realtors aren't even aware of it.
You can put your trust in Phil because he is referred by Tom Martino, the Trouble Shooter.
Phil is a NACHI Certified home inspector that holds to their strict standards of practice. His background in architectural drafting and building trades has been a great asset to his inspection abilities.
To get the most out of the inspection you are strongly encouraged to attend. Many have said that Phil's style of home inspection is an "Educational Experience". His friendly mannerism and ability to communicate is an asset to each client. He will walk you through the inspection process explaining each area as he goes. Phil is not on a time limit trying to fit in as many inspections he can in a day as other inspectors do. He cares enough to stay with the job until it is complete, typically 2 to 4 hours, depending on the size of the house. Phil's not satisfied until you are satisfied. He goes the extra mile. Oh yes, He is always available even long after the inspection if you should have any questions.
Specialties
1 Year Warranty Inspection
4 Point Insurance & Property Inspections
Architectural Consultation
Asbestos Testing
Attic And Garage Inspection
Bank Owned
BANK OWNED PROPERTIES
Basement Foundation Inspections
Basement/Crawl Space/Slab Inspection
Builders Warranty Inspections
Building Inspection
Ceiling Inspection
Ceilings & Floors Inspection
Certified 203k Consultant
Certified Professional Inspector
Client Will Receive Report Within 48 Hrs.
Complete Home Inspection Services
Condominium Inspections
Construction Progress Inspections
Drainage Issues
Electrical Inspections
Exterior Inspection
FHA/HUD Home Inspections
Foreclosure Bank Inspections
Furnace Inspections
Garages & Garage Doors
Home Buyer's Inspection
Home Inspection
Home Inspection Reports Within 24 Hours w/ Photos
Home Inspection Services
Home Warranty Inspections
Honest And Positive Manner. Our Unique Reporting System
Honesty
Household Drug Testing
HVAC Inspections
Indoor Air Quality
Infrared / Thermal Scans
Insulation & Ventilation Issues
Interior / Basement / Crawl Space Inspection
Interior Inspections
InterNACHI Member
Investment Property
Kitchen And Bath Inspection
Licensed & Insured
Mechanicals
Mobile & Manufactured Home Inspection
Moisture & Water Infiltration Testing
Mold And Indoor Air Quality Services
Mold Testing
Multifamily Inspection
NACHI Member
New Construction Inspections
Plumbing System Inspection
PRE SALE INSPECTIONS FOR THE SELLER ARE AVILABLE SO YOU CAN SE
Pre-list Inspections
Pre-Listing Seller Inspections
Pre-Purchase
Pre-Purchase Inspections
Pre-Sale Home Inspection
Prompt Service
Property Inspections
Radon Gas Mitigation
Radon Gas Testing Services
Radon Testing
Real Estate Inspection Services
Real Estate Inspections
Real Estate Purchase Inspections
Reinspections
REO
Residential Home Inspections
Second Opinion Inspections
Structural Inspections
Town Home Inspections
Trained & Certified
User Friendly Final Report With Summary
Warranty Inspections
Water Testing
We Actually Walk The Roof
Well Water Testing
Years Of Experience