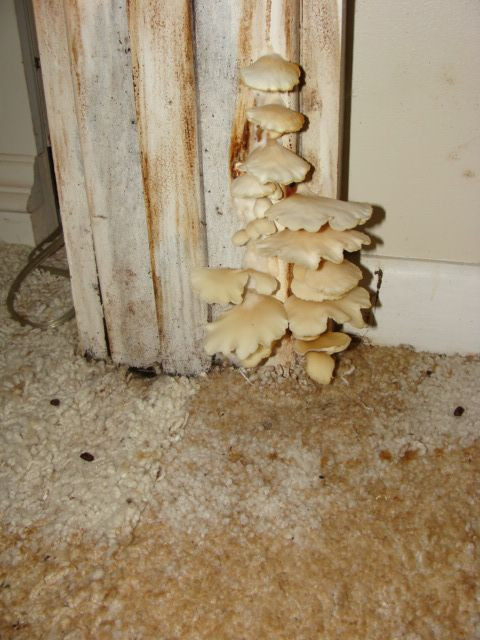 A Accredited Mold Inspection Service, Inc. is a State of Florida licensed corporation. We specializing in locating, diagnosing, and documenting mold, moisture, humidity, and allergin problems in residential and commercial properties. Our areas of coverage include all counties in South East Florida. Because we function as an independent testing firm and not as a mold abatement firm, we have no conflict of interest. We have your interest and health as our primary concerns.
Your area Mold Inspector is Daryl Watters. Daryl has a Bachelor's Degree in Education for Teaching Biology and General Science from Xavier University. He is a Certified Indoor Environmentalist (CIE # 01952)certified by the Indoor Air Quality Association (IAQA) and a Certified Mold Inspector trained and certified by Certified Mold Inspectors and Contractors Institute (CMICI). He is also certified in mold spore analysis y the McCrone Research Institute and trained and certified in mold inspections by the Environmental Assessors Association (EAA) and Environmental Solutions Association(ESA).
Mr. Watters has two decades of inspection experience, which includes three years as an Environmental Safety and Sanitation Inspector for the Florida Department of Health and Rehabilitative Services and ten years as owner and operator of his home inspection firm prior to starting his mold testing and inspection firm in West Palm Beach, Fl.
Areas covered include but are not limited to Vero Beach to the Keys including West Palm Beach, Miami, and Fort Lauderdale.
Specialties
Allergen Testing
Certified Well Inspection
Commercial & Apartment Property Inspections
Complete Home Inspection Services
Condominium Inspections
Dispute Resolution
Expert Witness Testimony
HVAC Inspections
Indoor Air Quality
Interior Inspections
Licensed & Insured
Mildew
Moisture & Water Infiltration Testing
Mold And Indoor Air Quality Services
Mold Inspections Mold Testing Humidity Problem Investigations
Mold Testing
Property Inspections
Real Estate Inspection Services
Real Estate Inspections
Real Estate Purchase Inspections
Residential And Commercial
Residential Home Inspections
Roof Inspections
Second Opinion Inspections
Termite Inspection Services
Town Home Inspections
Trained & Certified
Water Testing
Well Water Testing
Wide Coverage Area
Years Of Experience